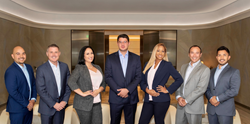 "A successful team is a group of many hands and one mind." Bill Bethel
MIAMI SHORES, Fla. (PRWEB) February 11, 2021
Expertise.com awarded the well-regarded Best Property Management 2020 & 2021 ranking to Pristine Property Management, LLC (PPM) in recognition of the company's commitment to exceptional owner & tenant service.
Expertise.com finds and reviews the top service professionals in over 200 industries across the U.S. Every month, Expertsie.com researches more than 60,000 businesses to help customers find the best-qualified professional for their needs. The rating company's research process is always evolving to keep up with industry changes. They are therefore confident when they say a provider is one of the best.
Pristine Property Management, LLC (PPM) is honored to receive this recognition, which is a testament to our high service standards, and that we are amongst the most experienced, reputable, and trusted Property Management companies in Miami and Fort Lauderdale. Our foundation is guided by the philosophy that each property is managed as if it were our own. By choosing a select residential investment clientele, we have a manageable ratio, which enables us to focus on low operating costs, and identify quality tenants. We specialize in preserving property, limiting vacancies, and being solution-driven while providing exceptional customer service.
Pristine Property Management has grown exponentially in 2020, with approximately 100 new doors and attained over 160 Google Reviews which is a testament to the high standard of service we offer to our Owners and Tenants. We are members of the Better Business Bureau, Miami Association of Realtors® and the Broward, Palm Beach & St. Lucie Realtors® Association, and the National Association of Residential Property Managers.
Apart from being listed in Miami, we also provide impeccable service in Ft. Lauderdale with over 40% of our units (single-family homes, condos, and multifamily) in Broward County.
Pristine Property Management LLC (PPM) was established in 2011 and has an impeccable management team – Alekxey Sabido broker, Eddie Miller CEO and Ivan Ramirez the senior property manager. Plus, an impressive team of professionals dedicated to finding creative solutions to various property management challenges. Alekxey and Eddie the founders are investors, landlords and property managers. As industry leaders, they are frequent guest speakers for various groups. Eddie is the past president of the National Association of Residential Property Managers SE Florida and an advisory board member of the Dade Real Estate Investors Association.