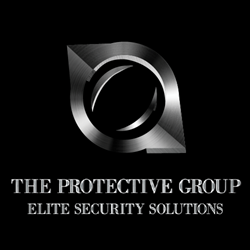 Bohemia, NY (PRWEB) August 11, 2013
On August 11, The Protective Group comments on an article published by SunSentinel on July 30 titled, "Insurance fraud costs Plantation cop, community service aide their jobs," The Protective Group discusses the dangers of making false claims.
According to the article published by SunSentinel, two female roommates, both employees of the Plantation Police force ,resigned from their position in October 2012. This was just two days before their arrest for committing insurance fraud. The two officers were driving together in a car teaching one of their sons how to drive. During the lesson, the son hit a car.
The article says the officers reported an elaborate story to State Farm, which won the two roommates $4,122.07. After a thorough insurance investigation, the insurance company found that the son was underage. The officers resigned before they were arrested. This $4,122.07 claim cost them a combined $95,000 annual salary.
John Monderine, CEO of The Protective Group, says many people commit insurance fraud not understanding that claims are highly investigated. "It baffles me that there are so many people out there that underestimate the lengths insurance companies go through to legitimize a claim or look into a suspicious claim," he says. "Big companies have a lot of resources and usually hire an expert insurance investigator to dig deeper into each claim."
Monderine says that insurance fraud is usually a federal offense. "People don't realize that they will be caught and they could be arrested," he says. "We work hard to ensure that all insurance claims are valid and true."
The Protective Group is an elite full service private security firm with specializations in special event security, corporate security, private investigators, insurance investigators and surveillance. It's top-notch professional security guards have over 150 years of combined law enforcement service and its security personnel are physically fit, professional, athletic, and completely dedicated to ensuring events proceeds without a hitch. From charity runs and fashion shows, to fundraisers and art shows, the Protective Group instills confidence and assures safety at an exclusive event or place of business.
#####