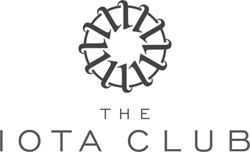 Meaningful interactions for modern day young professionals
Boston, MA (PRWEB) May 10, 2017
The Iota Club is excited to announce that it is officially launching in Boston and accepting applications for membership. This organization is a private social club for select millennials that have a common interest in differences. The club seeks to enrich the lives of members by bringing people from different industries and backgrounds together to create dynamic and worthwhile relationships in today's fast paced world.
Following traditional private clubs like The Algonquin, St. Botolph, and the Union Club of Boston, the Iota Club is a platform where friendship, business and pleasure seamlessly intertwine. With a foundation built upon events, it is present day's avenue of bringing meaningful interactions into the lifestyles of modern day young professionals. Membership grants access to privately hosted events, the members' database, and a personal concierge.
"The truth is, outside of work, it's extremely difficult to meet new people and even more so when trying to build constructive relationships with them." said Simon Y., President of the Iota Club and former investment banker. "The Iota Club solves this problem. Imagine corporate professionals, creative directors and successful entrepreneurs all in the same space enjoying conversations together…it'll be a breath of fresh air compared to having the same dialogue with the same people every day."
The club is now accepting applications for membership and will be holding interviews in mid-2017. To apply, interested candidates can simply go to the Iota Club's website and request an application. Once the member cap of 400 is met this year, applications will close until 2018. Though there are no hard membership guidelines, the Iota Club indicates that members should be individuals whom have demonstrated achievement in their chosen field of work and possess the key characteristics of an Iota – ambition, intelligence, and sociability.
"We are eager to hear from the many talented and ambitious millennials in Boston," continued Simon. "We encourage anyone who believes they could both contribute to and benefit from a community like ours to apply."
About the Iota Club
The International Organization of Timeless Affinities is a private members' organization for millennials that have a common interest in differences. Contrary to organizations that bring people from the same industries together, the Iota Club connects people that are different from each other. Hosting private events, members' database, and a personal concierge, the Iota Club is the first platform of its kind for millennials, and seeks to enrich and excel the lives of members in today's fast paced world.
For more information, please contact membership(at)theiotaclub(dot)com.