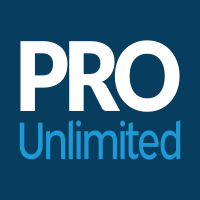 Our goal is to continue to reach for excellence while comprehensively supporting our clients' contingent workforce management programs.
SAN FRANCISCO (PRWEB) December 03, 2020
PRO Unlimited, a global innovator of contingent workforce management software and services, has been named a winner in four categories by the 12th Annual 2020 Golden Bridge Awards. The Golden Bridge Awards recognize the world's best in organizational performance, products and services, innovations, service teams, women in business and successful operational deployments.
With the insights of industry experts, the Golden Bridge Awards acknowledge the achievements of companies worldwide. PRO secured the following awards:

"Customer Success – Project or Initiative of the Year" – Gold Winner
"New Product or Service of the Year – Innovation in Industry" for its Wand Vendor Management System (VMS) – Gold Winner
"Company Innovation of the Year" for its COVID-19 Workforce Visibility Tool – Silver Winner
"Best Business Products" for its Wand VMS – Silver Winner
Judges for the Golden Bridge Awards honored PRO for its agile development and deployment of an industry-first COVID-19 workforce visibility tool. The tool is aimed at helping clients successfully identify and scale their contingent workforces to meet pandemic demands. The tool is unlike anything on the market today, giving clients the ability to more quickly identify potential risks to business disruption, as well as remote hiring opportunities.
"We're excited about this recognition of our business intelligence platform," said Dustin Burgess, SVP of Strategy, Analytics and Metrics at PRO Unlimited. "We've seen numerous benefits to clients that have used our analytics tools and vast data repository to help remove the restrictions of only looking for talent where they have physical locations. These innovative companies are figuring out how to leverage the 'new normal' to disrupt the talent acquisition landscape."
In addition to securing this award, PRO was also recognized for its continued innovation with its Wand VMS. Wand provides large organizations with a user-friendly, intuitive experience – including groundbreaking AI-powered capabilities. This enables users to effectively manage all aspects of their contingent workforce supply chain. This includes the full lifecycle management of procuring contingent talent, time and billing processes and Statement of Work (SOW) engagements.
Lastly, PRO was honored for "Customer Success Initiative of the Year." Companies worldwide rely on PRO's dedicated Client Services team to provide attentive white glove practices that evolve with internal and external demands. Despite the pandemic, PRO's people have continued to create cost savings opportunities for a broad range of clients through market rate benchmarking, supplier engagement, data analysis, strategic resource planning and more.
"It's an honor to be recognized for the immense accomplishments that our services team and technology have achieved for our clients," said Larry Novacich, Senior VP of Client Services at PRO Unlimited. "Our goal is to continue to reach for excellence while comprehensively supporting our clients' contingent workforce management programs."
Judges from a broad spectrum of industry voices from around the world participated in evaluating the 2020 Golden Bridge award entries, and their average scores determined the 2020 winners. The winners will be celebrated and presented their awards during a virtual awards ceremony in December.
For a complete list of the 2020 Golden Bridge Award winners, visit https://goldenbridgeawards.com/winners/2020-business-awards-winners/
About PRO Unlimited
PRO Unlimited, through its purely vendor-neutral Managed Services Provider (MSP) and Vendor Management System (VMS) solutions, helps organizations around the world address the costs, risks and quality issues associated with managing a contingent workforce. A pioneer and innovator in the VMS and MSP space, PRO offers solutions for the procurement and management of contingent labor, 1099/co-employment risk management, and third-party payroll. http://www.prounlimited.com
About the Golden Bridge Awards
The coveted annual Golden Bridge Awards program recognizes and honors the world's best in organizational performance, products and services, innovations, executives and management teams, women in business and the professions, case studies and successful deployments, public relations and marketing campaigns, product management, websites, blogs, white-papers, videos, advertisements, creativity, partner programs, and customer satisfaction programs from every major industry in the world. Learn more about the Golden Bridge Awards at https://goldenbridgeawards.com