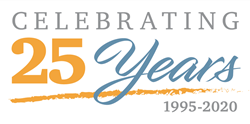 SCHAUMBURG, Ill. (PRWEB) October 29, 2020
Competitive Intelligence pioneers Proactive Worldwide Inc. (PWW) are celebrating 25 years of consulting services this month, a significant milestone in this comparatively young field of market research specialization. Launched initially as a two-person shop in 1995 by co-founders Gary Maag and David Kalinowski, PWW has emerged as a formidable powerhouse of expertise, attracting and retaining the largest number of doctorate-level CI researchers and analysts and other professionals in the U.S. today.
PWW was among the first industry specialists to develop standards and methodologies in CI research and analytics as it has come to be known today. These foundational best practices continue to inform PWW's work 25 years later. Much of the firm's current engagements involve Competitor Profiles, Customer Viewpoints, Market Sizing and Share, Sales Intelligence/Go-To-Market Messaging, Pricing Deep Dives, Product Benchmarking, Competitor Monitoring, and Business War Games.
Kalinowski, who currently serves as President of PWW, says the PWW team's staying power is due in large part to its mastery of optimizing secondary and primary research techniques and application of various analytical tools and frameworks to provide today's clients with the crucial insights they'll need to incentivize change and growth. PWW's multi-dimensional approaches include in-depth free-flowing interviews, automated surveys, focus groups, conference/events monitoring, secondary research, automated website and social media monitoring, among others. The firm also has its own vast library of proprietary research and resources, including a global network of industry analysts and knowledgeable professionals.
He added that the firm's proven PWWDiscovery™ methodology—executed by PWW's top-tier industry specialists with extensive backgrounds in financial services, technology, insurance, industrial, healthcare, and CPG—uses advanced, AI-assisted monitoring, data aggregation, dashboards, and automated alert protocols to quickly achieve the most accurate results possible. "This is the nuts-and-bolts methodology that's instrumental to our work," Kalinowski stressed, "but Gary and I believe it's our professionals' primary-research oriented, investigative interviewing capabilities that truly separate PWW from most researchers. We want to get entire story, not just a piece of it."
About PWW
Proactive Worldwide is one of the world's leading market intelligence companies helping top-tier organizations understand vulnerabilities, better predict market shifts, and plan for growth with confidence. We examine competitors, suppliers, customers, regulatory issues, and more—through advanced competitive, market, and customer intelligence—to deliver a more complete picture of the decision-making environment with a far-reaching perspective that uncovers hidden opportunities and key threats. With 25 years of experience, we leverage our proprietary methodology, a deep bench of researchers and analysts, and in-house industry specialists to produce insights that have real impact. For more check us out at http://www.proactiveworldwide.com