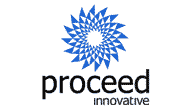 Clients work with us when they are frustrated to see losing business to competitors because their website is not ranked on Google's 1st page and potential customers can't find them,
Schaumburg, IL (PRWEB) October 18, 2016
Proceed Innovative is a leading provider of full SEO and internet marketing services for businesses and franchises. They were recently named as one of the 50 most powerful Google tech providers of 2016 by CIO Story, a respected magazine that discusses trending technology in relation to the internet. CIO Story included Proceed Innovative as one of the top Google tech providers due to their ability to provide customized integrated SEO plans with measurable results for their clients. The piece in CIO Story about Proceed Innovative Innovative highlights three characteristics that set them apart from the competition: SEO and competitor research, effective team collaboration on new trends and technology, and a commitment to a clearly defined set of core values.
Jasmine Panayotov, the Managing Partner of Proceed Innovative, is presenting a class that will cover the principles of search engine optimization (SEO) and online marketing at Harper College in Schaumburg, IL. During this class session, Jasmine will discuss the proven SEO strategies that helped Proceed Innovative earn its recognition as one of the top 50 Google tech providers. The class will take place on November 9 from 9 to 10:30 am at the Harper Business Center at Harper College and costs $15 to attend - click here for details. The information presented is useful for businesses and franchises looking to increase their online visibility as well as marketers that handle the SEO for businesses and organizations.
About CIO Story
CIO Story is a digital magazine that provides information on trending technology for the CIOs and CxOs community. The magazine specifically focuses on new technology involving Big Data, Cloud Computing, and the Internet of Things as well as new products and services that can help businesses in the industry improve their strategies and revenue models. CIO Story also highlights outstanding businesses of the industry with lists such as the 50 Most Powerful Google Tech Providers of 2016.
About Proceed Innovative
Proceed Innovative is a full service internet marketing firm based out of Schaumburg, IL in the Chicago suburbs. They offer a wide range of SEO and internet marketing services including on-page and local SEO, pay per click (PPC) training and management, SEO web design, web analytics consulting, and lead generation. Their SEO experts stay current on the latest trends of the industry and create marketing plans that include a combination of proven strategies to help meet the unique goals of their clients. You can learn more by contacting Proceed Innovative at (800) 933-2402.