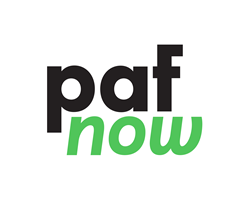 The PAFnow AUDIT Edition eliminates the question of hit-or-miss from the audit process - it's a bull's-eye on identifying risks and unusual behavior every time.
DARMSTADT, Germany and ANN ARBOR, Mich. (PRWEB) November 24, 2020
The Process Analytics Factory (PAF), leading vendor for Process Mining software in Power BI today announced a new PAFnow AUDIT Edition. The specialized edition enables audit departments to gain a complete insight into the actual processes of all business units, maximizing the effectiveness of controls testing and monitoring. In an accompanying webinar on December 10th PAF will present the new edition and show the key features of the new audit dashboards.
Process Mining is a technology as well as a method that is becoming increasingly important for auditors as it helps to significantly improve operational audit performance in terms of time, quality, and accuracy. PAFnow Process Mining learns and visualizes process models automatically from data and ensures audit evidence by automatically analyzing the entire population of event logs. Auditors gain 100 percent transparency by using 100 percent of cases so they can focus on potential risk, control, and efficiency issues instead of devoting most of their time to understanding process flows through interviews, workshops, and sample-based walkthroughs.
"PAFnow significantly increases the reliability and meaningfulness of analysis results by applying full population testing on process data. In particular, the PAFnow AUDIT Edition can reduce the number of on-site interviews and walkthroughs, and eliminate the weaknesses of traditional internal audit monitoring systems, such as the lack of factual information, the difficulty of detecting deviations and anomalies, and the dependence on target models without knowing the as-is process. As a result, it increases the speed and efficiency as well as the quality and effectiveness of process audits," says Tobias Rother, Founder and CEO of PAF.
"In a digitized world, assurance can only be achieved through complete population testing and data," explains Jason Wickman, EVP of North American operations at PAF. "The bottom-up analysis of the PAFnow AUDIT Edition discovers business processes purely from data. This approach eliminates the question of hit-or-miss from the audit process - it's a bull's-eye on identifying risks and unusual behavior every time."
The PAFnow AUDIT Edition adds customized audit dashboards to the classic PAFnow Process Mining report. They help auditors in all phases of the internal audit process from automatic information retrieval, visualization of actual processes, compliance analysis and identification of risks and improvement potentials based on real process data, identification of the causes of these problems up to monitoring the progress of process improvements.
"All PAFnow versions are embedded in Microsoft Power BI so that companies can use state of the art Process Mining in combination with the world leading BI tool Microsoft Power BI. PAFnow is a compelling and complementary software solution to existing audit tools such as ACL (now Galvanize) or CaseWare IDEA. Users can leverage more than 200 source connectors to get all the relevant data inside PAFnow and the insights to the right people in the company," adds Tobias Rother.
The PAF will present the new PAFnow AUDIT Edition in a live webinar on December 10th. To learn how auditors can maximize control effectiveness and immediately detect hidden improvement potentials and actual problems in business processes with PAFnow and to see the new dashboards and features in action interested parties should register in advance.
_____________________________________________
What is PAFnow?
PAFnow is a Process Mining Tool completely integrated in Microsoft Power BI and Microsoft Office 365 for the analysis, visualization and optimization of almost any process. This gives PAF a unique selling point and a competitive advantage: 97 percent of Fortune 500 companies already use Microsoft Power BI.