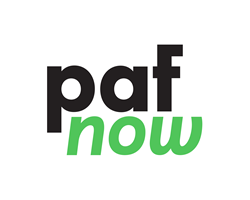 DARMSTADT, Germany and ANN ARBOR, Mich. (PRWEB) March 30, 2021
"With the help of Pascal Redaoui, we have substantially built up our financial management and aligned our financial and business strategy in a growth-oriented manner," said Tobias Rother, CEO of PAF, on the occasion of the 30-year-old's new leadership role. "Under his leadership, we have also grown rapidly, further expanded our human resources capabilities and significantly improved our services to internal and external stakeholders. Pascal has impressively demonstrated that he is more than qualified for a top function in our finance division. I am really looking forward to achieving the next steps of success and growth with PAF through his expanded responsibilities in investment and strategic planning", Tobias Rother continues.
Redaoui studied International Business Administration at the Rotterdam School of Management and then started his career at Oppenheimer & Co, Inc. as an analyst in New York. For the last five years prior to joining PAF, Redaoui worked as a Technology Investment Banker at Arma Partners in London and New York, where he advised fast-growing software companies on capital raising and M&A transactions.
"I am excited to step into the CFO role at PAF and to help the company continue executing its strategic plan and accelerate growth. On the American market in particular, we were one of the few companies of German origin to secure important market shares last year - despite the pandemic. I will continue on this course. I am very grateful for the trust that PAF has placed in me after such a short time and I look forward to working with the entire PAF team to build on the company's momentum and strong business fundamentals", said Pascal Redaoui upon his promotion to CFO of PAF.