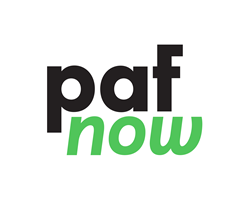 "KPMG Belgium is proud to work with PAF on bringing a unique perspective on data, embedding actionable insights and business value. We see this partnership as paramount in helping businesses tap into the potential of their data ecosystems."
ANN ARBOR, Mich., ZAVENTEM, Belgium, and DARMSTADT, Germany (PRWEB) January 19, 2021
KPMG Belgium and the Process Analytics Factory (PAF) have entered into a partnership in the field of Business Intelligence (BI) & Analytics. The PAFnow tool complements the Process Mining offering of KPMG Advisory in Belgium to their clients.
The Microsoft technologies on which PAFnow is based, such as Power BI, are already being used across numerous KPMG Belgium projects. With PAFnow added to the portfolio, clients will benefit from the latest technological advancements in combination with the expertise of highly skilled KPMG Belgium professionals to help them improve their business processes and focus on data-driven decision making.
PAFnow's prebuilt automated Process Mining capabilities will support KPMG Belgium in guiding their clients to design, monitor and optimize their business processes in a faster and more efficient way.
"We are very pleased to welcome KPMG Belgium, one of the Big Four, as a partner. We share a passion for making our customers' operations sustainably better. This requires a combination of technical and analytical expertise. KPMG Belgium has combined both for many years, making them an outstanding partner to PAF," said Deborah Korb, Head of Strategic Alliances at PAF.
Tobias Rother, Founder and CEO of PAF said "The combination of years of experience in Process Mining is a very valuable asset for every enterprise. Together we will significantly reduce the time needed to find actionable insights and drive corrective actions with confidence.
Usually, understanding the client's business processes is a time-consuming activity. Integrating Process Mining in Power BI allows for the creation of a transparent overview of processes in a time-efficient manner. Furthermore, based on the analysis of data gathered from business applications, recommendations are made with respect to automation initiatives and the identified weak points can immediately be targeted by taking optimization measures. Following the implementation of those measures, Process Mining helps to report on KPIs and to continuously monitor the success of the measures taken.
"KPMG Belgium is proud to work with PAF on bringing a unique perspective on data, embedding actionable insights and business value. We see this partnership as paramount in helping businesses tap into the potential of their data ecosystems," adds Jorn De Neve, Head of Advisory KPMG in Belgium.
"Our joint efforts will allow us to expand the focus of business intelligence beyond reporting and dashboards to a broader capability that allows businesses to capitalize on their information, apply insight to respond to marketplace pressures and identify competitive advantages," said Anthony Van de Ven, Partner, Technology Advisory, Head of Technology KPMG in Belgium.
About KPMG Belgium
KPMG Belgium, with 1,400 employees across the country, offers personalized and multidisciplinary support in audit, accountancy, tax and legal advice. In addition, we support a wide range of management services: from operational efficiency, cost management to digital transformations, risk management and deal advice. As an integrated business using the latest innovative tools, KPMG Belgium is in a strong position to respond to client needs, bringing together the right teams at the right time, across disciplines and across borders.
About PAF
The Process Analytics Factory (PAF) is a leading pioneer in the development of Process Mining Software, which makes data-intensive work in real time easier and more efficient. PAF's flagship product, the software solution PAFnow, makes Process Mining accessible to companies of all sizes and industries so that they can transform data into insights and actions - easily, comfortably and fast. PAFnow is the world's first Process Mining solution fully integrated into Microsoft Power BI. The company was founded in 2014 and opened its North American subsidiary in 2020 in Ann Arbor, Michigan, to be at the center of research in data science and Artificial Intelligence. PAF is a self-financed company focused on sustainable growth. https://pafnow.com