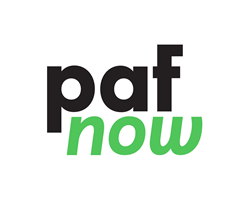 This new partner program provides a central point of contact for global consulting and IT companies focusing on Power BI and data analysis
DARMSTADT, Germany (PRWEB) October 01, 2020
The Process Analytics Factory today launched a new program for global business consultants that uses the PAFnow Process Mining solution to accelerate digitization projects. Deborah Korb, Head of Strategic Alliances, is responsible for the global partner program as well as other strategic alliances. Korb has more than ten years of international experience in the IT sector, both on the provider and the partner side.
The new partner program is designed primarily for companies that support their customers in process visualization and optimization with Power BI and Data Analysis. PAFnow is the only Process Mining tool that is fully integrated with Microsoft Power BI and is a certified software application on Microsoft Azure Marketplace, the most popular supplier of public cloud services.
"This new partner program provides a central point of contact for global consulting and IT companies focusing on Power BI and data analysis," said Tobias Rother, CEO and founder of PAF. "As PAF partners, they can actively drive the digital transformation of their customers and, thanks to the immediate visualization and optimization of almost any actual process, ensure the development of new business models with the potential to generate additional revenue and increase customer loyalty."
Business Intelligence specialist ORAYLIS is one of the progam's first participants. Carsten Müller, CSO at ORAYLIS, sees the partnership as a strategic decision for the company's own growth. "We were already considering Process Mining for quite some time. However, we wanted to approach the topic with the right partner--someone who understands process optimization as an integral part of a BI environment," he said, adding that the program gives ORAYLIS "...the opportunity to work together with PAF to increase awareness of Process Mining in our target market and to implement comprehensive solutions for our customers."
Prior to the launch of the partner program, PAFnow established itself as the preferred solution for numerous consulting firms. For example, PricewaterhouseCoopers (PwC) and PAF have worked together to develop innovative digital business models based on Process Mining techniques. In the firm's PROMaaS offering (Process Mining as a Service), existing methods are further developed for user companies in such a way that they can use Process Mining technologies easily and conveniently as part of a managed service to achieve a continuous improvement process. Ernst & Young, Rödl & Partner and bc-competence also use PAFnow Process Mining solutions. In addition, the Dutch company Mavim has decided to include PAFnow in the OEM portfolio of the digital twin software provider.
"More and more PAF partners are integrating the process analysis and diagnostic findings gained with PAFnow into corresponding service offers for their customers, for example, in pay-per-use payment models," said Korb. "With the launch of the new partner program, PAF expects additional cooperation and projects with consulting companies."
About Process Analytics Factory GmbH
The Process Analytics Factory (PAF) is a leading innovator of global Process Mining software that makes data-intensive work simpler and more efficient in real time. PAF's flagship software solution, PAFnow, makes Process Mining accessible to companies of all sizes and industries so they can convert data into insights and actions—simply, conveniently and affordably. PAFnow is the only Process Mining tool that is fully integrated with Microsoft Power BI. The company was founded in 2014 and established its North American operations in 2020 in Ann Arbor, Michigan to be at the center of data science and artificial intelligence research. PAF is a self-financed company focused on sustainable growth. Learn more about how PAF is shaping the future of work at https://pafnow.com/en/.