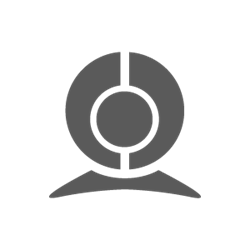 Kent State University is dedicated to the highest standards and Proctorio helps us to meet that goal.
(PRWEB) August 22, 2017
Proctorio announced today its partnership with Kent State University to provide online learners with identity verification, exam integrity, and 24/7 live support. Kent State University, the second largest public research University in Ohio, is partnering with Proctorio, the world's most advanced automated proctoring solution, to validate student identities and activity during online exams.
Kent State University offers online courses for its undergraduate, graduate, and certificate programs through its main campus and seven regional campuses in Northeast Ohio, providing educational access to both local and distance learners. Proctorio will provide online proctoring with flexible exam settings and recording options to instructors at Kent State to ensure a level playing field for online students. Proctorio's military grade data encryption technology will protect student data while allowing single sign-on convenience for faculty and eLearners. Proctorio seamlessly integrates with Kent State's learning management system, Blackboard, to provide unparalleled convenience and performance in an online proctoring solution.
Kent State Technology Project Director, Paul Creed, III, explained Kent State's decision to partner with Proctorio, "Adding Proctorio to our educational technology toolbox helps to ensure the academic integrity of our courses as well as the reputation and quality of a degree from Kent State University. As a leader in online higher education in Ohio and the nation, Kent State University is dedicated to the highest standards and Proctorio helps us to meet that goal."
Mike Olsen, CEO and Co-founder of Proctorio described Kent State's decision to partner with Proctorio as, "A tremendous opportunity for Proctorio to further its mission of expanding access to education while increasing the prestige of online degrees." He continued, "Proctorio's fully automated and customizable system allows instructors at Kent State to add proctoring to any exam, giving students the freedom to take exams securely anytime, unscheduled."
Features that help Kent State University increase academic integrity with Proctorio include:

Unscheduled proctoring
Live ID verification
Immediate suspicion reports
Administrator dashboard
Aggregate exam data
Customizable settings
Single sign-on Blackboard integration
Student privacy protections
Live 24/7 student & faculty support
Proctorio recently received iKeepSafe certification of its student privacy protections, data use, and security protocols. Proctorio is the only online proctoring solution to be recognized for its handling of student data. Proctorio's Director of Education, Judson Garrett, explained, "Proctorio's concern for student privacy and data protection is part and parcel with its mission to increase academic integrity in online education." Garrett went on to describe Proctorio's role in online education, "In addition to safeguarding exams for our institutional partners, Proctorio validates student work and levels the playing field for online learners while protecting the value of their degrees."
About Kent State University: Established in 1910, Kent State is the second largest public university in Ohio, with more than 44,000 students enrolled on eight campuses and online across 280 majors. It is ranked by the Carnegie Foundation as among the top research universities in the United States and has been recognized for its high level of community engagement. In 2010, Kent State was ranked by Times Higher Education as one of the top 200 universities in the world.
About Proctorio: Proctorio is a fully automated, remote proctoring service that provides a scalable, cost-effective solution to validating student identities and activity during online exams. Proctorio's customizable exam settings allow instructors to set-up unscheduled, on-demand exam proctoring specific to their own assessment needs. Proctorio levels the playing field for students by increasing accountability, deterring cheating, and promoting a culture of academic integrity while improving learning outcomes.
Source: Proctorio
Click here to learn more about Proctorio's automated proctoring solution.
Related links: