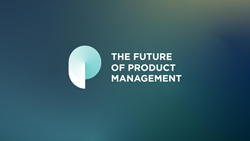 Product Managers are lifelong learners by nature and motivated by big challenges. Put differently, no great Product Manager will stay long in a company that doesn't invest in their own personal growth.
SAN FRANCISCO (PRWEB) February 24, 2021
Product School, the world's first technology school for business, has released the 2021 "Future of Product Management Report." Based on insights provided by over 1,500 Product Leaders, the report shows that, despite unprecedented recent challenges, now is unequivocally the best time in history to build digital products.
Created in partnership with leading product companies including Heap, Pendo, Mural, Mixpanel, Chartio, Miro, and Amplitude, respondents were asked questions about their experience responding to recent challenges, the core characteristics of the Product Management role, and their expectations for the future of Product creation.
Findings From "The Future of Product Management Report" Reveal The Evolution and Increased Importance of the Product Management Role:

PMs now play an outsize role in enabling digital transformation and innovation at companies across industries. Fifty nine percent of Product Managers surveyed agreed with the statement: "Product Management is the main driver of innovation/digital transformation in my company." This means that beyond products alone, PMs assumed the role of visionaries and architects unlocking transformation needed to succeed in a profoundly changed world.
Todd Olson, the CEO of Pendo, says "Product management is really the shepherd for the product-led organization. Product teams provide the people, processes and data to help their companies embrace automation, which leads to better products that people actually use."
The profile of Product Managers is changing. Often considered a technical role reserved for people with a software background, in fact today's PMs come from all backgrounds, including engineering, computer science, business, design, and more. While two-thirds agree that technical / engineering degrees or MBAs offer an edge in the job market, 41% of Product Managers come from a business background.
Matin Movassate, Co-founder and CEO of Heap, struck a similarly positive note, "Data shouldn't be just for data teams - it should be for everybody. Especially product managers! While useful data and insights were once available only to people with technical backgrounds, they're now there for anyone who wants it. In 2021, product analytics tools will do even more of the work for you."
When it comes to what Product Managers value on the job, the results are emphatic: Education Is Not Optional
Unsurprisingly for a profession that attracts ambitious, driven people from a range of backgrounds, education and career development are highly valued by today's Product Managers. The Future of Product Management survey shows that "learning and mentorship" was considered a critical factor by 78% of survey respondents. However, only 40% of companies surveyed appear to offer education stipends, which may be food for thought for CEOs reading this report.
Commenting on the extent to which education was valued by Product Managers surveyed, Carlos Gonzalez de Villaumbrosia, the CEO of Product School, says "Product Managers are lifelong learners by nature and motivated by big challenges. Put differently, no great Product Manager will stay long in a company that doesn't invest in their own personal growth."
The full "Future of Product Management Report" report contains 10 critical insights about the state of Product Management today, and in-depth analysis of the trends that are expected to continue. It received over 3,000 downloads on the day it was released, and can be downloaded free of charge from https://www.futureofproductmanagement.com/