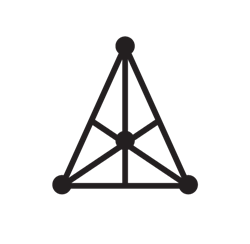 Outdated auditing practices are not only inefficient, but they can also lead to vital audit evidence being completely missed. A problem Audapio is here to solve.
LISBON, Portugal (PRWEB) January 06, 2021
Altar.io, one of Europe's leading product & software development companies for entrepreneurs, has collaborated with Dudley Gould to create Audapio, an accounting platform that revolutionises the auditing process with Open Banking.
Dudley is an industry expert in audit data analytics – and has experience working in both audit and analytics teams at Big 4 & Top 20 firms.
As a former auditor, Dudley felt the hurdles of traditional accounting and audit processes firsthand, stating:
"From my experience, working at both mid-tier and big 4 firms, auditors are intelligent, hard-working professionals. However, the audit industry is in crisis. This is because auditors have not been provided with the tools necessary for getting on top of their client's ever-increasing volumes of data."
This moved him toward creating the solution he felt auditors both needed and deserved, leveraging new open banking capabilities.
The Problem
Most auditing methods are outdated, inefficient and in many cases unreliable. By not leveraging technology, accountants lose countless hours re-keying data, searching for paper and only testing small samples of transactions. This is a particularly big problem, for how auditors work with their clients' bank statements.
The Solution
Leverage Open Banking to enable accountants to gain secure, real-time access to their clients' bank statements directly from the bank and provide clients with advanced analytics such as finding large and unusual transactions.
The Outcome
A platform that eases the burden on clients and puts accountants' minds at rest knowing they are working with complete and accurate bank transactions obtained directly from the clients' bank.
By offering a suite of advanced analytical tools, the platform drives time savings and better audit quality across multiple areas of the audit file and allows auditors to move away from sampling and test 100% of transactions.
About Altar.io
Altar.io is a leading Product & Software Development Company based in London, Lisbon & Milan.
Altar.io's team is made of ex-startup founders and specialises in helping entrepreneurs from across the world build disruptive and innovative products across a range of industries including fintech, music and entertainment applications, marketplace platforms & lifestyle & travel applications.
About Audapio
Audapio was created by accountants for accountants. We have experience working at Big 4 and Top 20 firms within audit and data analytics teams, with a passion for technology and the benefits it can bring to the accounting and audit industry.