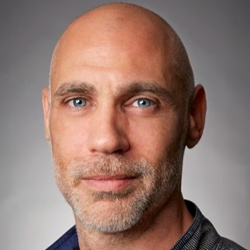 Looking forward, Bolan remarked that the "sky's the limit" when it comes to the future of YouTube and web video production.
Toronto, ON (PRWEB) May 20, 2014
On April 23, 2005, at 8:27 p.m., the first YouTube video ever was uploaded to the now-ubiquitous video hosting site.
Titled "Me at the zoo," the video posted nine years ago shows YouTube co-founder Jawed Karim standing in front of the elephant exhibit at the San Diego Zoo. At 18 seconds long, the video itself isn't that extraordinary -- Karim simply remarks that the "cool thing about [the elephants] is that they have really, really long trunks."
However, the video marks the starting point of one of the most important success stories in the history of the Internet.
Bryan Bolan, Founder and Creative Director of Toronto web video production company b-Mc creative, said that by the time he founded his company in 2012, YouTube had become an integral aspect of advertising with video online.
"I founded a Toronto video production company, so using YouTube and other hosting sites is a given," says Bolan. "In my case, one does not live without the other."
In 2006, Internet search giant Google acquired YouTube for $1.65 billion. Since Google's acquisition, YouTube has become more than just a site for uploading videos -- it has become a juggernaut of sharing, watching and creating exciting and groundbreaking content. It is also one of the top search engines on the Internet.
Bolan said it has been interesting to watch YouTube's transformation from a video hosting service into a powerful search engine.
"YouTube is a search engine first and a video hosting platform second," he said. "It began the other way around, but today it's the second-most visited search engine next to Google."
In the future, Bolan said he anticipates YouTube to advance technologically and continue to be an indispensable service for companies and creative minds alike.
"I think YouTube will improve its video analytics," he said. "The site's video quality will get better as well. The h.265 codec is already available and used by Netflix to stream 4k content. Google is releasing its own 4K codec called VP9 and will be used on YouTube. Video producers and artistic minds alike will really be able to push their creative boundaries and allow all of us to further explore all the possibilities and unknowns that lie ahead."
Looking forward, Bolan remarked that the "sky's the limit" when it comes to the future of YouTube and web video production.
"There is limitless potential to creating the most engaging video content you ever thought possible," he said.
About b-Mc creative
Founded in 2012, b-Mc Creative, located at 164 Hamilton St. Toronto, M4M2E1, has been providing creative marketing videos in Toronto to businesses and individuals to adequately communicate their message. For more information, please call 416-716-3255.
Contact:
Bryan Bolan, Founder and Creative Director
b-Mc creative
164 Hamilton St. Toronto, M4M2E1
416-716-3255
info (@) b-mc.ca
http://b-mc.ca