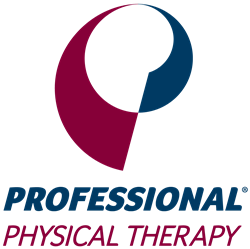 As we continue our growth in the Northeast, we're very excited to join our new patient communities in Bergen County, NJ and Long Island, NY.
FORT LEE, NJ. and WEST ISLIP, N.Y. and MELVILLE, N.Y. (PRWEB) September 24, 2018
Professional Physical Therapy, a leading provider of outpatient physical therapy and rehabilitation services throughout New York, New Jersey, Connecticut, Massachusetts, and New Hampshire, announces today the opening of brand new, state-of-the-art clinics in Fort Lee, NJ and West Islip, NY.
The Fort Lee clinic is located at 2200 Fletcher Avenue, in Suite 505, just five minutes from the George Washington Bridge, and is accessible via North Jersey's major highways and parkways, including I-80, I-95, the Palisades Parkway, and Routes 9W, 46 and 4.
The Fort Lee Clinical Director is Leonard Teitelbaum, PT, DPT, CSCS, who earned his Doctorate and Bachelor's Degree from Ithaca College, is a Certified Strength and Conditioning Coach, and is a member of the American Physical Therapy Association. Teitelbaum was previously treating patients from the company's Hoboken and Newark clinics. In his spare time, he enjoys volunteering with the Juvenile Diabetes Research Foundation (JDRF).
"I'm proud to say that I've seen Len progress from a student and an aide, to an exceptional physical therapist, to a clinical mentor and leader. His willingness to go above and beyond to improve the lives of his patients on a daily basis, leaves no doubt in my mind that he is the perfect clinician for Fort Lee and the neighboring communities," said Jeffrey DeBellis, Vice President of Clinical Operations in New Jersey.
The new West Islip clinic is located at 175 Sunrise Highway, inside Blink Fitness. Clinical Director, John W. Nulty, PT, DPT, MS, OCS, CSCS, is a Long Island native, and a seasoned clinician from Professional Physical Therapy's Merrick clinic in Nassau County. Nulty earned his Doctorate in Physical Therapy from New York Institute of Technology (NYIT) in Westbury, his Master's Degree in Exercise Science from SUNY Cortland, and his Bachelor's Degree in Kinesiology, also from SUNY Cortland.
"As we continue our growth on Long Island, we're very excited to join the West Islip community, with John Nulty leading the way. Not only is he a remarkable clinician, but he's a natural born leader. As a graduate of our Orthopedic Residency program, he now serves as a mentor for other orthopedic residents, working diligently to help them reach their clinical goals," said Tim Mauro, Vice President of Clinical Operations in Queens and Long Island.
Professional Physical Therapy currently operates 177 rehabilitation clinics throughout the Northeast. For more information, and a list of all of Professional Physical Therapy locations and services, please visit http://www.professionalpt.com.
About Professional Physical Therapy
Professional Physical Therapy, headquartered in Melville, New York, is a leading provider of outpatient physical and hand therapy and rehabilitation services throughout the New York metropolitan area, New Jersey, Connecticut, Massachusetts, and New Hampshire.
Professional's patient-centric treatment philosophy is focused on providing exceptional, compassionate care to the entire person, and not just their injury. Their licensed Physical Therapists design customized treatment plans, using the most innovative therapeutics, to help patients achieve and exceed their goals.
Founded in 1998, Professional operates 177 outpatient physical and hand therapy centers: 151 are standalone, and 26 are located within other places of business, including Equinox and Blink Fitness Centers. Professional Physical Therapy also operates a 20,000 square foot sports performance training facility in Garden City, NY, as well as a fitness center in Copiague, NY.
Recognized for its clinical expertise and exceptional patient experience, Professional has been honored as the recipient of the 2016 ADVANCE for Physical Therapy and Rehab Medicine magazine's annual Practice of the Year award, and was recently the only physical therapy company to be named among the best workplaces in health care by Fortune Magazine.