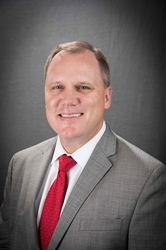 "ProFM is an excellent credential for PRSM Members because of its quality, relevancy and value," says Bill Yanek, CEO, PRSM.
DALLAS (PRWEB) March 28, 2019
The Professional Retail Store Maintenance Association (PRSM), the authority on retail, multi-site facilities management, is proud to partner with the Professional Facility Management Institute (ProFMI), the founding body and administrator of the ProFM credential. The partnership strengthens the PRSM facility management credential program.
After researching and vetting several Facilities Management certification programs, it was determined ProFM was the best choice for PRSM members as they continue efforts to elevate their industry knowledge and reinforce their credibility.
ProFM defines global FM standards and provides facility professionals with the knowledge and skills that have evolved beyond traditional FM responsibilities. The ProFM credential is:-

Relevant & Current: The ProFM Body of Knowledge is the basis of the ProFM credential, and the most current, relevant standard for facility professionals.
Comprehensive: It teaches 19 functional knowledge areas and five cross-functional competencies that have never been combined into one credential program.
Applicable: It enhances industry knowledge and builds practical skills to impact facility performance.
Global: It reflects the globalization of the industry, including global ISO 41000 standards, the perspectives of international ProFMI Commission members, and input from 3,300 professionals in 93 countries.
Independent: It was developed by facility professionals, for facility professionals. Respected FM industry thought leaders, employers, and professionals came together with the common goal of elevating and uniting the FM profession.
"ProFM is an excellent credential for PRSM Members because of its quality, relevancy and value," says Bill Yanek, CEO, PRSM. "The credential is a great addition to the education and resources PRSM provides to help its members advance their careers."
PRSM members are encouraged to earn the ProFM credential and will receive an exclusive 10 percent discount on the ProFM Credential Program. Members who earned the Retail Facilities Management Professional, RFMP, designation prior to December 31, 2018 will receive a special offer that reflects their achievement and expertise.
While the ProFM credential elevates multi-site FM credibility, the Retail Facilities Management Professional, RFMP, designation will always be recognized as a mark of excellence and proof of an individual's commitment to continuous improvement in the retail FM industry.
About the Professional Retail Store Maintenance® Association (PRSM)
PRSM Association, the authority on Retail and Multi-site Facilities Management, is the leading membership organization for retail facilities and supplier professionals. PRSM empowers the Retail Industry facilities management with best practices, benchmarking, education, discussion forums and trusted partnerships. Chartered in 1995, and with almost 1,000-member companies, the PRSM community values are founded on a spirit of innovation, resourcefulness, the quest for knowledge and ethical business relationships. Members depend on PRSM to help them achieve greater success and a competitive advantage through quality programs and resources. Visit prsm.com for more information.