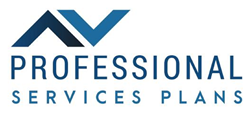 TAMPA, Fla. (PRWEB) February 05, 2019
Professional Services Plans®, a leading provider of comprehensive insurance solutions to lawyers, law firms, and professionals nationwide is sponsoring the 13th Annual Golf Classic hosted by the Tampa Bay Trial Lawyers Association on Friday, February 22nd at the Cheval Golf & Country Club in Lutz, Florida. Professional Services Plans® corporate sponsorship includes a hole sign and a golfing twosome as part of the golf classic.
The Tampa Bay Trial Lawyers Association (TBTLA) is a non-profit organization of lawyers representing consumers and are dedicated to upholding and defending the Constitution of the United States and the State of Florida. They seek to advance the science of jurisprudence, excellence in advocacy, and the administration of justice for the public good. The TBTLA's goal is to equip their members with cutting-edge tools to advance the cause of those who are damaged in person or property and who must seek redress in a court of law.
"We are thrilled to be able to provide a corporate sponsorship at the TBTLA's 13th Annual Golf Classic," said Julie Malickson, Senior Account Manager of the lawyer's division of Professional Services Plans. "We want to make sure local attorneys recognize Professional Services Plans as an industry leading professional liability insurance solution in the marketplace."
Professional Services Plans just recently launched a new website complete with online quote forms for lawyers at protectinglawyers.com. Visitors are encouraged to explore the website and sign up for direct emails from the Company at protectyourbusinesses.com/contact-us.
About Professional Services Plans® (PSP)
Professional Services Plans®, a division of B&B Protector Plans, Inc., is a wholly owned subsidiary of Brown & Brown, Inc. Since 1982 Professional Services Plans has continued to provide insurance solutions to professionals and business owners in Florida and throughout the United States. Professional Services Plans specializes in and writes directly for the following business classes: lawyers, dentists, podiatrists, accountants, aviation & drone, cyber liability, and mosquito control districts. By partnering with trusted insurance carrier partners, PSP can provide a variety of coverage options – from Admitted to Non-Admitted, providing customized solutions no matter what your situation. Professional Services Plans carrier partners demonstrate excellence in financial strength and long-term commitment to our customers' industries.
Professional Services Plans strives to provide excellence with personalized customer service. Our trained sales professionals specialize in niche markets. Their dedication to specified industries and professions allows them to tailor insurance solutions around your needs.
About Brown & Brown, Inc.
Brown & Brown, Inc. (NYSE: BRO) is a leading insurance brokerage firm, providing risk management solutions to individuals and businesses. With Brown & Brown's 80 years of proven success and thousands of teammates, we offer knowledge you can trust and strive to deliver superior customer service. For more information, please visit bbinsurance.com.