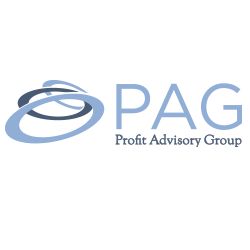 Conference attendees will have the opportunity to learn about the benefits of a comprehensive telecom audit.
MATTHEWS, N.C. (PRWEB) February 07, 2019
Profit Advisory Group (PAG) will be exhibiting at the HIMSS19 Global Conference & Exhibition in Orlando, FL February 11-15. The focus of HIMSS19 will be on a combination of reoccurring and new global healthcare topics, with education sessions and special events throughout the event featuring top thought leaders from across the industry.
PAG will be an exhibitor at the event and can be found in booth #8266 on the show floor. "PAG is thrilled to be exhibiting at the HIMSS19 this year," said Rich Reda, VP of Business Development at PAG. "We are introducing an exciting new model for healthcare providers, and we're looking forward to demonstrating how our unique approach to telecom audits can save organizations tremendous costs."
At HIMSS19, PAG will introduce its industry-leading, post-audit engagement model to many of America's most influential healthcare providers. Conference attendees will have the opportunity to learn about the benefits of a comprehensive telecom audit. As exhibitors at the conference, PAG will demonstrate the savings it has produced for healthcare clients over the last 15 years.
PAG has the unique ability to help businesses with their telecom needs, regardless of where they are on the telecom continuum. The company assists in strategy development and planning, sourcing, conducting RFPs, implementing selected solutions or providers, managing existing telecom systems, or even assisting in asset retirement for sunsetting solutions.
About HIMSS19
The HIMSS Global Conference & Exhibition brings together over 45,000 health information and technology professionals, clinicians, executives and market suppliers from around the world. Exceptional education, world-class speakers, cutting-edge products, and powerful networking are hallmarks of this industry-leading conference.
About PAG
PAG provides full-service telecom consulting and the best business solutions at the greatest value to its customers. The company goes the extra mile for its clients, typically producing 20% savings from their no-cost telecom reviews. Its aim is to save clients money, offer procurement advice, and help solve sourcing problems.
Contact PAG today to learn more.