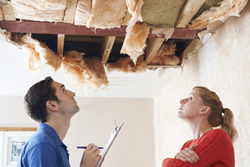 FORT LAUDERDALE, Fla. (PRWEB) November 28, 2020
ProFloridian Claims Consultants was established in 2011 with a single office in Miramar that offered assistance to commercial and residential clients. The company has built a stellar reputation for obtaining fair and equitable insurance settlements for clients. Currently, the company offers professional public adjusting services throughout South Florida.
The company handles insurance claim for:

Water damage
Fire damage
Denied claims
Roof damage
Hurricane damage
Mold damage
Theft & vandalism
Business interruption
Wind damage
Hail damage
No one understands the regulations and laws that govern insurance claims better than a public adjuster – and ProFloridian Claims Consultants' Fort Lauderdale office employs some of the most experienced and knowledgeable ones in the business. The strategies they use to negotiate maximum compensation for insurance claims are tried and tested. Every successful claim equals another happy client who's obtained a fair payment to cover the costs of repairing their property damage.
While many public adjusting firms outsource insurance claims to third parties, ProFloridian Claims Consultants handles every case itself. By paying attention to detail and documenting every bit of damage incurred, ProFloridian public adjusters become a significant asset for homeowners filing a property damage claim. Moreover, regardless of the claim type, its severity, or extent, ProFloridian assumes full responsibility for the result.
Most importantly, ProFloridian Claims Consultants don't work for insurance companies, but for homeowners. Once engaged, a public adjuster will perform a comprehensive damage assessment of the client's house. With accurate documentation in hand, they will then negotiate for a settlement that will cover the client's repair expenses in full.
ProFloridian values fairness, objectivity, and accuracy. Insurance companies often employ unsavory tactics to either deny or underpay property damage claims. This is unfair to the homeowner, who typically has little or no knowledge of the claims process. ProFloridian uses its ample experience and expertise to thwart insurance companies' dishonest tactics. Any homeowner who obtains these professional claims consultants' assistance will receive the fair settlement they deserve.
ProFloridian Claims Consultants
2598 E. Sunrise Blvd Suite 2104
Fort Lauderdale, FL 33304
954-588-7416
https://www.profloridian.com/public-adjuster-fort-lauderdale
SOURCE ProFloridian Claims Consultants
Related Links
https://www.google.com/maps?cid=9991640865079926280