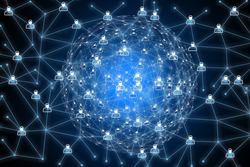 "Electronic exchange of clinical information allows doctors, nurses, pharmacists, other health care providers, and patients to access and securely share a patient's vital medical information electronically—improving the speed, quality, safety, coordination, and cost of patient care".
(PRWEB) October 11, 2018
Bizmatics Inc. is a healthcare technology company serving the needs of Ambulatory medical clinic of all sizes and specialties. PrognoCIS, their Health IT Software – provides physicians with tools that promote quality and value based care for their patients.
Greater Houston Healthconnect (GHH), the region's health information exchange (HIE), serves 24 counties in South East Texas. A non-profit organization, Healthconnect facilitates clinical integration across the care continuum by connecting electronic health record systems across the region's hospitals, health systems, integrated delivery networks, community clinics, physician office practices, and service providers.
Healthconnect members include Hospitals and Health Systems, Physician Practices, Community Health Clinics, Diagnostic Laboratories, Medical Imaging Centers, Accountable Care Organizations, Emergency Services, Public Health Organizations.