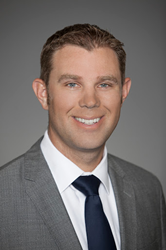 Marketing dental implants should have nothing to do with dental implants and everything to do with the clinical outcome and how it can ultimately increase patients' quality of life.
CLEARWATER, Fla. (PRWEB) July 27, 2020
In response to the COVID-19 pandemic, Progressive Dental Marketing recently launched The Dominate Dentistry Series. With dental clinicians across the country reaching out for guidance now, more than ever, this prestigious team is offering a virtual supplement to their highly requested in-person continuing education course, Catalyst. Each video added to this series will include the most requested questions or concerns their clients currently have, including marketing, advertising, and practice growth direction for dentists and dental specialists amid a global pandemic.
Bart Knellinger, President and CEO of Progressive Dental Marketing, in collaboration with his award-winning team, kicked off the first video lecture titled, "Top 3 Mistakes Dentists Make When Marketing Dental Implants." The first oversight many dental clinicians make is starting to advertise without compelling assets, such as patient testimonials and before-and-after photos, that truly connect with potential patients. As Knellinger says, "Marketing dental implants should have nothing to do with dental implants and everything to do with the clinical outcome and how it can ultimately increase patients' quality of life."
Progressive Dental Marketing offers something hard to find in the industry today—everything from one cohesive team. Dental website development, ongoing marketing and tracking, and practice growth coaching are just the start for this full-service agency. Continuing education (CE) for dental clinicians, hygienists, and the entire staff is available through their two ADA-CERP and AGD-PACE accredited CE courses, Catalyst and The Closing Institute.
As a result of the novel coronavirus pandemic, Progressive Dental Marketing has had to postpone in-person trainings, seminars, and boot camps for much of this year. Inspired by the numerous trainings they have already performed by phone and through Zoom©, they decided that providing a virtual supplement to the leading dental implant growth seminar in the country, Catalyst, was a need that must be filled.
With the uncertainty of a pandemic looming, Progressive Dental Marketing sees the hesitation many dentists and specialists across the country are experiencing. However, many of their clients who decided to continue actively marketing amid the worst of the crisis are seeing better results than ever, especially for emergency dentistry and dental implant cases.
Harnessing these case studies from across the country, Progressive Dental Marketing encourages those interested in watching their new video series to visit the blog section of their website at http://www.progressivedentalmarketing.com/dental-marketing-blog/. Progressive Dental Marketing's goal for their clients is as Knellinger said in the first video of the series, "Work less, make more, do bigger cases, and become much more profitable."
Those interested in learning how they can not only keep their practice open, but thrive during the current COVID-19 pandemic are encouraged to call 727-286-6211 for a personalized marketing analysis and complimentary practice growth session.
About Progressive Dental Marketing
Progressive Dental Marketing (PDM) is a one-stop consulting firm specializing in marketing and practice growth for dental professionals through individualized marketing campaigns, practice development, a continuing education continuum, advertising and more. PDM has become one of the fastest-growing companies in the industry, due to constant innovation, growth and long-term client retention, and has ranked on the Inc. 5000's list of fastest-growing private companies in America every year since 2015. The company has partnered with some of the largest dental organizations in the country and continues to offer its full range of services to dental clinicians around the world. For more information about Progressive Dental Marketing please visit http://www.progressivedentalmarketing.com or call 727-286-6211 to schedule a complimentary dental marketing consultation.