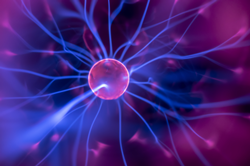 "Hertz fellows are a source of inspiration to us at Project6, and it was an honor to get to work alongside this incredible organization" says Project6 Co-Founder and President Esten Sesto
EMERYVILLE, Calif. (PRWEB) November 11, 2020
The Academy of Interactive and Visual Arts (AIVA) has named Project6 Design as one of the best design agencies in the San Francisco Bay Area with its win in the 16th Annual Davey Awards.
Among the over 2000 nominations received this year, Project6 received a Silver Davey award in the Nonprofit Website Design and Development category. The distinction recognizes the Bay Area firm's latest nonprofit website design and development project, a newly designed web presence for the Fannie and John Hertz Foundation, which is a science and technology nonprofit.
Since 1963, the Fannie and John Hertz Foundation has identified America's most talented innovators in the fields of science and technology, and empowered them to pursue solutions to the world's toughest challenges—from climate change to global health issues. It is widely known as the most exclusive fellowship program in the country. "Hertz fellows are a source of inspiration to us at Project6, and it was an honor to get to work alongside this incredible organization," says Project6 Co-Founder and President Esten Sesto. "Our challenge was to build a website that brings the Hertz Foundation's mission to life, and it has been incredibly exciting to see that website take on a life of its own as it has received numerous distinctions this year. The AIVA is made up of industry leaders that are household names, and it's especially humbling to be recognized by them for our work."
Project6 has distinguished itself as an award-winning design and development team that specializes in serving organizations in the nonprofit sector, making this work for the Hertz Foundation only the latest in a portfolio of nonprofit clients that includes Career Girls, The National Sleep Foundation, and the Gordon & Betty Moore Foundation, among others.
In addition to receiving a Silver Davey award for this design, Project6 also took home a Silver w3 award earlier this year for this same project.
These honors join the twenty Gold and Silver Davey awards received by Project6, dating back to 2011. As this year's projects come to a close with this and other award announcements, it is further confirmation that Project6 is in good company as it heads into 2021.
About the Davey Awards:
The Davey Awards exclusively honor the "Davids" of creativity, the finest small shops, firms, agencies, and companies worldwide. David defeated the giant Goliath with a big idea and a little rock - the sort of thing small agencies do each year. The annual International Davey Awards honors the achievements of the "Creative Davids", who derive their strength from big ideas rather than big budgets. The Davey Awards is the leading awards competition specifically for smaller agencies as they compete with their peers to win the recognition they deserve.
About Project6 Design, Inc.
Project6 is an award-winning design firm with specific expertise in education and nonprofit support needs. Services include branding, print collateral design, and web design and development for a diverse roster of clients such as eBay, Gap, Stanford University, Old Navy, The Siebel Foundation, and many others.