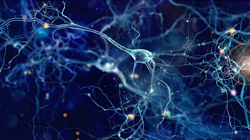 "The mission of the Hertz Foundation is something we really believe in," says Project6 Co-Founder and President Esten Sesto
EMERYVILLE, Calif. (PRWEB) October 20, 2020
The Academy of Interactive and Visual Arts has announced its honorees for the 15th Annual w3 Awards, representing an international cross-section of the most innovative digital content creators spanning website design + development, marketing, video, mobile UI/UX, social, and podcasts.
Project6 was among this year's winners, garnering distinctions for recent website design projects. Among the 3,000+ entries received by the Academy for the 2020 w3 Awards, two of Project6's websites received distinctions—including the Bay Area firm's work with science and technology nonprofit The Fannie and John Hertz Foundation, which was given a Silver award.
Since 1963, the Fannie and John Hertz Foundation has identified America's most talented innovators in the fields of science and technology, and empowered them to pursue solutions to the world's toughest challenges—from climate change to global health issues. It is widely known as the most exclusive fellowship program in the country. "The mission of the Hertz Foundation is something we really believe in," says Project6 Co-Founder and President Esten Sesto of the nonprofit that offers long-term financial and professional support to an elite group of graduate students pursuing groundbreaking work in science and tech. "Hertz fellows are some of the most brilliant and forward-thinking individuals working today, and it was an exciting challenge to create a website design that reflected that level of excellence, intellect, and passion. Receiving a Silver award from w3 for the resulting website makes us feel that we've achieved that goal."
Project6 has made a name for itself serving several organizations in the nonprofit sector, making this distinguished work for the Hertz Foundation only the latest in a portfolio of nonprofit clients that includes Career Girls, The National Sleep Foundation, and the Gordon & Betty Moore Foundation, among others.
In addition to receiving a Silver award for this design, Project6 also took home a Gold award for its Health Care Services website for ACEs Aware, an early childhood health initiative led by California's first Surgeon General Dr. Nadine Burke Harris.
These honors join the ten other w3 awards received by Project6, dating back to 2011. As the prestigious website design and development firm heads into 2021, it's clear that more award-winning work is on the horizon.
About the w3 Awards
The w3 Awards honor creative excellence on the web, and recognize the people behind award-winning sites, marketing programs, social content, mobile site/apps and online video. In honoring the best of the Web, the w3 Awards is the first major web competition to be accessible to the biggest agencies, the smallest firms, and everyone in between. Small firms are as likely to win as Fortune 500 companies and international agencies. Having just finished its fifteenth season, the w3 Awards received over 3,000 entries from Advertising agencies, PR Firms, Digital Agencies, In-house creative professionals, Web Designers, and Graphic Designers.
About Project6 Design, Inc.
Project6 is an award-winning design firm with specific expertise in education and nonprofit support needs. Services include branding, print collateral design, and web design and development for a diverse roster of clients such as eBay, Gap, Stanford University, Old Navy, The Siebel Foundation, and many others.