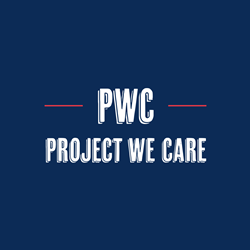 "The Veteran's Association doesn't get enough funds to care for all veteran's needs. It's time we do our part to help assist with the care of veterans in our own communities," said Riley. "Veterans fought for our country's freedom- it's the least we can do."
FORT LAUDERDALE, Fla. (PRWEB) December 11, 2018
Riley Smith, the young activist behind Project We Care, a non-profit benefitting local veterans, spent Veterans Day bringing gift cards and personal items such as clothes, towels, and blankets to the Veterans In Need Foundation located in Pompano Beach, FL.
As the twelve-year-old activist behind Project We Care, Riley understands the importance of helping our veterans and has a passion for assisting veterans transition back into society. Project We Care provides care packages to veterans who are participating in the Veterans Administration VASH (Veteran's Administration Subsidized Housing). The need for basic necessities such as food, clothing, and household items for veterans continues to grow as more of our men and women return home and settle back into society. After getting in touch with each veteran to learn more about what their individual needs are, Riley and her team provide the necessary items to help make a bare apartment into a place that feels like home.
The Veterans In Need Foundation (VINF) provides a range of emergency services directly to veterans all around the country. The Foundation was founded by a dedicated team of veterans and volunteers who have a strong passion for helping struggling veterans and their families. Similar to Project We Care, VINF's mission is to help these men and women become independent and productive members of society once again.
In addition to the food and clothing drive for Veterans Day, the Veterans In Need Foundation collects donations throughout the year. Currently, the foundation is working on a housing program and is looking for any food, furniture, and cookware donations to help the men and women who will be moving in. Donations can be dropped off Monday through Friday from 9 AM to 4 PM at 1000 E Atlantic Blvd suite 201 or 125 Pompano Bch Fl 33060. Call 1-800-987-6755 before dropping off donations or make an arrangement for donation pick up.
"The Veteran's Association doesn't get enough funds to care for all veteran's needs. It's time we do our part to help assist with the care of veterans in our own communities," said Riley. "Veterans fought for our country's freedom- it's the least we can do."
For more information on how to get involved in Project We Care, to help the local veteran community, or to access other veterans' resources, visit http://www.ProjectWeCare.org or call 888-237-6135.