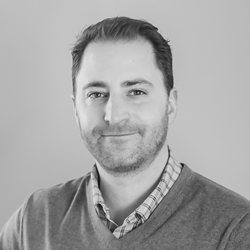 "We couldn't be more excited about the talent we continue to attract," said Vrahram Kadkhodaian, President and CEO, PROLIFIQ. "Appointing Jay enables us to continue our growth trajectory."
BEAVERTON, Ore. (PRWEB) December 01, 2020
PROLIFIQ has announced the appointment of Jay Jarvis as EVP, Enterprise Sales and Alliances. Jay comes from Salesforce, where he worked for eight years. He most recently served as area vice president of Commerce Cloud at Salesforce where he led teams of regional vice presidents, account executives and business partners across North America to achieve growth objectives.
Jay is respected as an industry leader who built his career and reputation on the success of his teams and customers. He has a reputation for being an expert at scaling organizations and he'll now apply his energy and experience to drive value for Salesforce customers at PROLIFIQ.
This latest strategic hire follows another successful year in which Salesforce customers selected PROLIFIQ to address their sales enablement needs. PROLIFIQ is seeing increased demand and continues to gain market share across major industry sectors for its account-based selling applications, available on Salesforce AppExchange — the world's leading enterprise cloud marketplace.
Built on the Salesforce Platform, CRUSH, RELATIONSHIP MAP and ACE are currently available on AppExchange.
"We couldn't be more excited about the talent we continue to attract," said Vrahram Kadkhodaian, President and CEO, PROLIFIQ. "Appointing Jay enables us to continue our growth trajectory."
"I couldn't be more excited about this unique opportunity to build upon PROLIFIQ's success and lead the development of new initiatives to further scale the business," said Jay Jarvis, EVP, Enterprise Sales and Alliances, PROLIFIQ. "Demand for sales enablement solutions across the marketplace is red hot and I'm looking forward to working closely with Vrahram and the PROLIFIQ team to open up new channels and service their growing roster of customers."
Additional Resources

Salesforce, AppExchange and others are among the trademarks of salesforce.com, inc.
About PROLIFIQ
PROLIFIQ is a leading sales enablement company, pioneering native Salesforce account-based selling for key account and opportunity management, relationship mapping and digital content management that empower Salesforce-first teams to boost performance and become trusted customer advisors. Some of the world's leading brands choose PROLIFIQ to crush competitors and ace the customer experience. For more information, visit prolifiq.com.