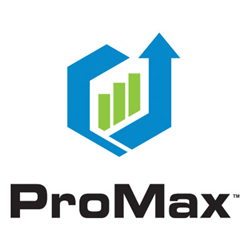 Being chosen by dealers every year is the truest form of recognition.
BETTENDORF, Iowa (PRWEB) September 02, 2020
The winners of the 2020 Dealers' Choice Awards were announced by Auto Dealer Today, and for the ninth straight year ProMax took home multiple awards. ProMax earned the top prizes for Customer Relationship Management (CRM) software and for Direct Mail, continuing their unparalleled history of success in the award voting. The ADT Dealers' Choice Awards represent the industry standard of excellence and are chosen solely based upon votes cast by auto dealership personnel.
ProMax won the industry's top award for CRM for the 3rd time. "Automotive CRM is a highly competitive space, and being chosen by dealers every year is the truest form of recognition" said ProMax COO Shane Born. "Technology is important, but we pride ourselves on providing the best customer service in the industry, and nothing is more exciting to us than when our customers show their appreciation via their support for these awards."
Long known as a premier CRM and Desking solution, ProMax also continues to succeed in the Direct Mail category. 2020 marks the 6th time in seven years that ProMax won the top award for Direct Mail. "Our mail solution is another example of how our diverse suite of products work in tandem to help dealers sell cars" said Melissa Sinclair, VP of Strategic Business Initiatives at ProMax. "Instead of having one company for CRM, one for Desking, one for Mail, etc., ProMax enables dealers to skip the hassles of integrating various systems and dealing with multiple different companies' reps. We are one of few companies to offer a complete front-end solution to auto dealers."
"We are very selective when adding companies to our portfolio" stated Jevin Sackett, CEO of SNH Capital Partners. "Our decision to acquire ProMax in 2018 was driven not only by their innovative technology solutions but by the team's passion for mutually beneficial partnerships with their customers. That was the differentiator."
In the 16-year history of the Dealers' Choice Awards, ProMax has garnered 30 total awards, including 20 first-place prizes. Additionally, ProMax was the first company in history to win three Diamond Awards in one year, a feat it has accomplished twice. "ProMax has had an unprecedented run of success in the Dealers' Choice Awards," said Kate Spatafora, Editor of Auto Dealer Today. "It's a remarkable achievement and we share their excitement."
ABOUT PROMAX
ProMax has been leading the industry in automotive software for over 25 years and offers a fully integrated front-end system for auto dealers. From award-winning CRM/ILM, Direct Mail, and Desking/Leasing modules, to industry-first Compliance solutions and Pre-Screen products, to Lead Generation, Inventory, Dealer Websites, Credit Reports, BDC Services, and more, ProMax solutions are used by thousands of automotive dealerships nationwide. Learn more about ProMax at http://www.ProMaxUnlimited.com.
ABOUT THE AUTO DEALER TODAY (ADT) DEALERS' CHOICE AWARDS: The Auto Dealer Today awards represent the industry standard of excellence. They have been awarded for over 15 years and are based solely on votes cast by dealers and dealership personnel. Dealers rate companies based on the product or service it provides, customer service, the overall value of the product or service, and if they would be willing to recommend the provider to another dealer. The awards serve as the premier forum for dealers looking for new product and service providers. Learn more about Auto Dealer Today at http://www.autodealermonthly.com.