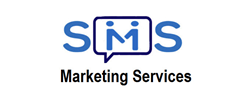 We (Promero, Inc) are honored to help our business community, - Gregg Troyanowski | Promero, Inc
POMPANO BEACH, Fla. (PRWEB) April 29, 2020
Promero announced today that it will provide free SMS Marketing Services to small to medium size businesses. Promero launched SMS Marketing Services in December 2019.
No credit is asked for or required to use the free service. The offer of free service is valid through the end of 2020. If a business owner needs more messaging services greater than the free offer, business can opt for a larger messaging plan and Promero will double the service entitlement.
Research shows that consumers are text obsessed. Text messages are 134% more likely to be read than emails. Consumers check mobile phones a minimum of 5 times per hour and typically respond to texts within 3 minutes of receiving a text. Text messaging is not just for millennials. It dominates all age groups. Even 60+ year old seniors check their phones at least 3 times per hour.
Free 100 Texts per Month Plan | No Credit Card Required | http://www.smsmarketingservices.com
"Today is more important than ever for business owners to communicate effectively with customers," stated Gregg Troyanowski president at Promero. 'We are honored to help our business community.'
ABOUT SMS MARKETING SERVICES
SMS Marketing Services is a messaging marketing service developed by Promero. Founded in 2001, Promero is the oldest reseller of hosted communications and call center solutions in the world. Promero has sold more than 2000 customers representing the industry's leading call center vendors and software manufacturers. These software vendors service more than 1.2 million installed call center agent licenses globally. Promero's team is a group of highly experienced executives that specialize in call center software sales, service, hosting, custom software developer and mobile application development. Promero services businesses of any size from SMB to Enterprise Fortune 100 companies. SMS Marketing Services