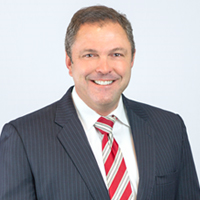 AUSTIN, Texas (PRWEB) November 04, 2020
As the number of COVID-19 cases nationwide begins to steadily increase, many businesses are worried about the impact a second wave of the pandemic will have on their livelihoods. Property management firms wonder if they'll be able to continue to pay their mortgages if renters can't pay their rent—but they also don't want to leave tenants homeless during this difficult time. Restaurant owners aren't sure if they can continue to afford rent payments if their dining rooms are shut down.
The real estate attorneys at Kelly Legal Group understand the pressures being faced by many Austin-area businesses and that's why they are offering free commercial real estate law consultations in light of the COVID-19 pandemic. Their goal is to help small business owners understand their rights and obligations under the law. Examples of cases in which the KLG team might provide assistance include:

Restaurants, retailers, and other businesses who cannot pay rent due to business slowdowns and shutdowns caused by the pandemic.
Property owners who need a strategy to handle non-payment of rent.
The implications of COVID-19 on commercial property purchases and sales.
Business owners with concerns regarding commercial real estate law should contact Kelly Legal Group to inquire about setting up an appointment for a free consultation.
About The Kelly Legal Group, PLLC
The Kelly Legal Group, PLLC is a boutique real estate and corporate law firm located in Austin, Texas. Founded by attorney Jeffrey S. Kelly, KLG strives to provide its clients with competent legal advice, first-class service, and rapid matter resolution. Over the years, KLG has expanded its practice areas beyond business and real estate to include wills & estates, personal injury, aviation, and criminal law.
To learn more, visit https://www.kellylegalgroup.com, call 512-505-0053 to schedule a free consultation, or stop by The Kelly Legal Group, PLLC office at 4934 West US Highway 290 Sunset Valley, Austin, TX 78735.