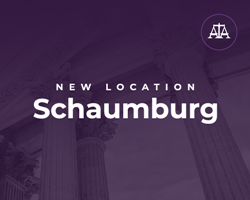 SCHAUMBURG, Ill. (PRWEB) December 09, 2022
A. Traub & Associates, a well-regarded Illinois law firm, is excited to announce that it has acquired a new law office conveniently located in Schaumburg. The celebrated law firm offers a breadth of experience to clients throughout Cook, DuPage, Will, and Kane counties from this new centrally-located office. The team at A. Traub & Associates is looking forward to expanding the communities they can serve using the wealth of knowledge and the client-focused approach the firm is known for.
The founding attorney of this practice, Angel M. Traub, holds strong principles in regards to how her firm handles cases and collaborates with clients. This cohesive team will make a solid addition to the Schaumburg area and improve services to their clients and communities.
As a leader amongst her peers and a passionate litigator, Angel M. Traub leads a highly-respected Illinois family law firm. A. Traub & Associates is a progressive and prominent firm comprised of six powerful female attorneys. The firm's female-focused team allows for a unique perspective when addressing family law matters, and they set an extraordinary example for future women attorneys. The growth and success of A. Traub & Associates can greatly be credited to teamwork. This team of attorneys, including partners Chantelle Porter and Kasia Naugle, along with senior associate attorney Jessica Wollwage-Rymut and associate attorneys Cheryl Kamide and Ashley Pipal, are committed and diligent in their work.
Angel M. Traub has dedicated her career to representing individuals facing legal matters involving family law, adoption and guardianship, estate planning and probate, and real estate. Her qualifications as a Guardian Ad Litem and her extensive experience in complex and highly-contested cases have gained her the reputation of being a fierce advocate for children and families. In addition to representing clients in divorce and family law cases, A. Traub & Associates also provides mediation and collaborative services that focus on helping clients find peaceable solutions to legal disputes.
Angel M. Traub currently serves as the president of the DuPage County Bar Association. Making history, Attorney M. Traub is the first Latina woman to be elected to this position. Along with her current DCBA presidency, Attorney Traub has invested a substantial amount of time and energy in giving back to her legal and local communities, and she is involved in a number of other professional associations, including serving as a former College of DuPage Foundation Board member and past president of the DuPage Association of Women Lawyers. She now looks forward to becoming an advocate for the Schaumburg community.
The firm looks forward to serving Schaumburg-area clients in the areas of divorce and family law, adoption and guardianship, estate planning and probate, and real estate.
To learn more about A. Traub & Associates or to contact our team, please visit https://www.atclaw.com/ or call 630-426-0196.