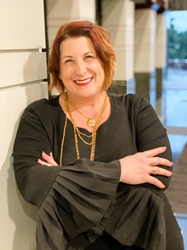 "By moving Kathy into the role of CMO, we can continue to work towards our goal to set the standard as the household name in behavioral health services. Her comprehensive leadership skills have already helped set our purpose into motion."
BRENTWOOD, Tenn. (PRWEB) February 14, 2020
Promises Behavioral Health, a growing national provider of comprehensive behavioral health and substance abuse treatment services has announced Kathy Frossard as the Chief Marketing Officer. Kathy joined Promises last April as the Senior Vice President of Marketing, bringing with her over 30 years of healthcare experience. In her role as CMO, Kathy will be responsible for strategic marketing and sales which involve both digital and networking campaigns for the family of Promises' facilities.
"Kathy's expertise has been a valuable asset over this last year." states Kirk Kureska, Chief Executive Officer of Promises. "By moving Kathy into the role of CMO, we can continue to work towards our goal to set the standard as the household name in behavioral health services. Her comprehensive leadership skills have already helped set our purpose into motion."
Kathy noted, "This is such an exciting time for Promises Behavioral Health. We are reimagining this industry and working towards making mental health and substance abuse treatment not only accessible but also working to wipe away the stigma that comes with seeking care. It is an honor to grow with this organization and the talented individuals who work tirelessly towards reaching this goal."
Kathy is renowned as a resilient, high-energy leader with a strong insight on sales and marketing strategies. Her previous positions include Director of Staff Development and Risk Management for Summit Care Corp, LLC, Senior Director of Client Sales with HealthStream, and Vice President of Marketing and Business Development for Foundations Recovery Network. Her strengths lie in all areas of marketing leadership, from business development outreach and start-up to public company growth to digital and traditional marketing.
About Promises Behavioral Health
Promises Behavioral Health is a family of behavioral health programs with regional brands such as The Right Step, The Ranch, Promises and Clarity Way. The company currently operates facilities across Texas, Tennessee, Florida, Pennsylvania and Massachusetts. Promises offers comprehensive, innovative treatment for substance abuse, sexual addiction, trauma, eating disorders, and other mental health disorders. Through its programs, the company is committed to delivering clinically sophisticated treatment that promotes permanent lifestyle change, not only for the patient but for the entire family network. For more information, please visit http://www.PromisesBehavioralHealth.com.