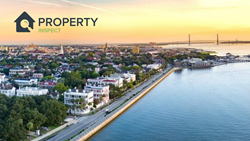 "A picture is worth a thousand words when it comes to the future of consumer confidence in the lodging industry. Our inspection software is a great representation of how technology and the travel industry is evolving."
WINTER PARK, Fla. (PRWEB) September 03, 2020
British property software providers, Property Inspect, are eager to take their place as the new big players in the US short term rental and vacation rental industry. With their software now being used across the States, their expansion into a new US office accompanies the launch of two brand new consumer focused inspection products.
Following great global success that Property Inspect had obtained through residential and commercial property inspections, 'Host Inspect' & 'Room Inspect' now offer an easy to use, inclusive reporting system that is totally tailored for vacation properties, hotels & resorts.
With the continuation of Covid-19 protocols set to be in force for the foreseeable future, both apps offer a self-service function enabling guests to check-out and report remotely. This enables hosts and property managers to arrange the necessary cleans and any required maintenance as soon as rooms become vacant. It is more important than ever to ensure that internal systems and workflows are geared for the highest level of proficiency as possible.
"Never before have cleaning processes, systems, and protocols been so closely tied to a company's brand messaging and marketing initiatives." said Property Inspect's Managing Director, Steve Rad.
Both products offer housekeeping teams and rental hosts the ability to quickly document a property's readiness status and standards via a mobile device, giving instant access to most without the need of additional, shared equipment. All reporting can be managed on a personal device. Ray Costello, US Director of Sales comments, "A picture is worth a 1000 words when it comes to the future of consumer confidence in the lodging industry".
The consumer focused self-inspection products offer users the ability to quickly and easily add time stamped images, video and notes to pre-formatted reports. Those reports could be sent directly to incoming guests visiting their properties.
Host Inspect's current partner, Airbnb's Luxury Retreats are soon to have completed over 30,000 short-term rental inspections using the software.
Both inspection apps & self-inspection facilities are a great representation of how the technology and travel industry is evolving. Albeit at an extremely fast pace, Host Inspect & Room Inspect have shown that they are certainly up for the challenge.
Interested? Host Inspect or Room Inspect both offer a 14 day, no obligation free trial.