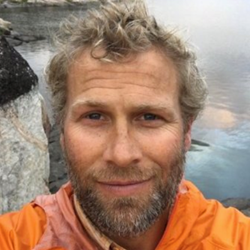 For decades, associations have been relying on the antiquated annual survey...
BOSTON (PRWEB) November 30, 2018
PropFuel has joined the Association Success family of companies through a strategic minority investment. In just 2 years since its founding, PropFuel has replaced commonly used survey tools as a member engagement and feedback platform for associations.
PropFuel has created a new category of technology referred to as a Feedback Automation Platform, focused on incremental real-time feedback that can dramatically improve the association's understanding of the voice of the member.
As a member of the Association Success family of companies, PropFuel is committed to creating innovative solutions to help associations advance their missions. PropFuel's focus is to capture deep and continuous member insight to help associations better engage and to evolve their offerings. The investment from Association Success Corporation will help PropFuel continue on its explosive growth trajectory while also enabling collaboration with other companies within the Association Success family.
Dave Will, Founder and CEO of PropFuel says "For decades, associations have been relying on the antiquated annual survey to capture a snapshot in time as a representation of member views. PropFuel has created a platform to personalize targeting of members with specific questions, over time. Feedback evolves into a continuous stream of insight throughout the year, making it simpler for members to share their thoughts and more timely and accurate feedback for the association. PropFuel is working with leading technology platforms in the market to become an integral part of an association's suite of products."
Amith Nagarajan, Chairman of Association Success Corporation says "PropFuel represents a new way of engaging with members. Surveys are usually big, clumsy and poorly responded to. PropFuel addresses that pain point and replaces the survey with a better way of doing business. That is what Association Success is about – supporting companies that are deeply committed to the future of associations through disruptive innovation. We are pleased to welcome the PropFuel team and customer base to the Association Success family".
Terms of the transaction were not disclosed.
About PropFuel
Founded in 2016, PropFuel is a technology company that invented the Feedback Automation Platform. PropFuel is designed to capture real-time incremental feedback and helping organizations connect more regularly, meaningfully, and easily. PropFuel has designed proprietary methods for dramatically increasing the frequency with which an audience will provide a brand with quality feedback while reducing the effort required for participants.
About Association Success Corporation
Association Success Corporation is a family of companies whose purpose is to advance the missions of associations around the globe through disruptive innovation. Association Success's family members include rasa.io, AssociationSuccess.org and PropFuel.
###
For further information please contact:
Dave Will
Co-Founder and CEO
PropFuel
dave(at)propfuel.com