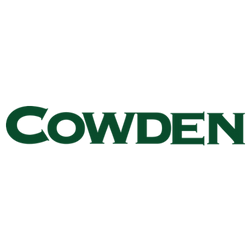 "The proposal is clearly meant to provide an alternative approach to employee health coverage," says Cowden Associates President and CEO Elliot Dinkin. "If it works the way it is apparently designed to work, it could have a significant impact on the health insurance market."
PITTSBURGH (PRWEB) November 14, 2018
On October 29, the Trump administration published a proposed new rule permitting the use of employer-funded, tax-advantaged accounts called health reimbursement arrangements (HRAs) to purchase individual health-insurance coverage. According to preliminary estimates from the Treasury Department, once employers and employees have fully adjusted to the new rule, roughly 800,000 employers are expected to provide HRAs to pay for individual health insurance coverage to over 10 million employees.[1] "The proposal is clearly meant to provide an alternative approach to employee health coverage," says Cowden Associates President and CEO Elliot Dinkin, a nationally known expert in actuarial, compensation, and employee benefits issues. "If it works the way it is apparently designed to work, it could have a significant impact on the health insurance market."
Prior to the enactment of the Affordable Care Act (ACA), Dinkin explains, HRAs served as a vehicle that allowed employees to purchase a non-group plan of their choice. Employees submitted receipts, for which their employers would reimburse them with pre-tax dollars. Several requirements in the ACA, including the creation of essential health benefits and removal of annual and lifetime limits on health insurance, curtailed this option.
The administration's proposal restores the ability to use HRAs for purchasing individual market insurance. A preliminary analysis by the Treasury Department indicates that the new rule could boost individual market enrollment, stabilizing the market while decreasing the number of people without insurance. The proposed rule predicts that in the absence of restrictions, employers would seek to place their unhealthy employees into HRAs so they could take on less risk in their traditional group plans. Such a scenario would increase adverse selection in the individual market and increase premiums. The proposed rule seeks to prevent this by placing restrictions on how employers decide who receives an HRA versus traditional group insurance. Employers could only discriminate based on different classes of employees (full time, part time, seasonal, covered by a collective bargaining agreement, etc.) [2]
Payer industry groups and healthcare organizations, however, believe that changes in the regulatory environment may negatively affect health plan affordability and essential health benefit access for private insurance consumers. The experts believe that healthier individuals could drop ACA-compliant coverage for association health plans (AHPs), which would likely create a less healthy and costlier ACA risk pool. In addition, the American Medical Association and other leading provider organizations have objected to short-term health plan rules that allow individuals to enroll in plans that don't cover essential health benefits for three years.[3]
The proposed regulation, Dinkin notes, also eliminates the ACA employer mandate that requires the offering of a healthcare option to 95% of eligible employees and creates a new standard of affordability of the HRA tied to certain exchange level offerings.
"Does this mean employers could offer tax-free money for health benefits completely separate from a qualified individual or group plan? The answer," says Dinkin, "appears to be yes. The proposed rules appear to provide some flexibility to employers who would hitherto have been effectively forced either to provide benefits or cancel coverage. It also, by limiting application to entire large classes of employees, offers some protection to covered individuals. We will continue to monitor development on this topic."
About Cowden Associates:
Cowden Associates, Inc., headquartered in Pittsburgh, PA, was created in 2001 by the merger of Halliwell and Associates and MMC&P Spectrum Benefits, which was founded by Jere Cowden in 1986. Currently led by President & CEO Elliot Dinkin, Cowden Associates specializes in helping corporate clients find the best solutions, both for the enterprise and for its employees, with regard to compensation, healthcare benefits, retirement and pension issues, and Taft-Hartley fund consulting. Winning Workplaces and The Wall Street Journal have recognized Cowden Associates as a "Top Small Workplace," a lifetime designation awarded to executives for their ability to build and lead savvy organizations. For more information, visit http://www.cowdenassociates.com
1. Morse, Susan, "Trump administration to expand use of HRAs to individual marketplace," Healthcare Finance News, October 24, 2018.
2. Keisling, Jonathan, "Sizing Up The Proposed HRA Rule," American Action Forum, October 25, 2018.
3. Beaton, Thomas, "Proposed Rule Alters HRAs to Allow Direct Reimbursement to Employees," Healthpayer Intelligence, October 24, 2018.