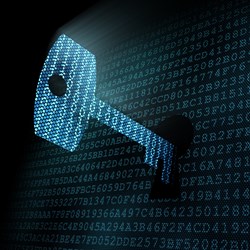 Hamilton, Ontario (PRWEB) December 02, 2013
ProSensus and StatSoft, Inc., leaders in multivariate analysis technologies, have teamed up to empower enterprises to unlock their process data potential. Together, StatSoft and ProSensus now offer an integrated suite of software tools, engineering services and education, leveraging their respective expertise and market reach to set new standards in all aspects of the growing and evolving application and support of multivariate analysis technologies.
Online Multivariate Solutions for the Global Market
Offline data analysis conducted with StatSoft's STATISTICA™ and ProSensus' ProMV software has proven the potential of multivariate analysis for solving complex product quality and process performance challenges. As manufacturers have become more motivated to deploy multivariate analysis online to solve these challenges in real-time, ProSensus collaborated further with StatSoft to provide even more analysis options to customers. With the September 2013 release of ProMV 13.08, STATISTICA data files are now supported within ProMV, allowing users to work easily in either application with one data set.
What is Multivariate Analysis and Why Are Industry Leaders Adopting it?
Multivariate analysis is an advanced set of statistical methods used to build exploratory and predictive models based on multiple input variables (e.g., raw material properties, process and environmental conditions) and multiple outcomes (e.g., final product quality). Multivariate analysis applications in the manufacturing industry were largely pioneered by ProSensus founder Dr. John F. MacGregor. This technology is being adopted by manufacturers to analyze historical process data, troubleshoot process problems, find relationships among process variables, and predict, control and optimize final product quality and yield. The power of these methods is in their ability to analyze messy historical data with many highly correlated variables even while missing significant amounts of data. The models developed offline to predict final product quality and yield can easily be implemented on the production line (online) to improve product quality and consistency in real-time. Leaders in the food, chemical, oil & gas, and pharmaceutical industries recognize the power multivariate analysis provides over traditional continuous improvement tools, and they are leveraging multivariate analysis to improve product quality and process efficiency.
About StatSoft
StatSoft, a global leader in enterprise-wide statistical data analysis tools for product quality control and improvement, was founded in 1984 and is now one of the world's largest providers of analytics software, with 30 offices around the globe and more than one million users of its STATISTICA software. StatSoft's solutions enjoy an extremely high level of user satisfaction across industries, as demonstrated in the unprecedented record of top ratings in practically all published reviews and large, independent surveys of analytics users worldwide. With its comprehensive suite of STATISTICA solutions for a wide variety of industries, StatSoft is a trusted partner of the world's largest organizations and businesses (including most of the Fortune 500 companies), providing mission-critical applications that help them increase productivity, control risk, reduce waste, streamline operations, achieve regulatory compliance, and protect the environment while "Making the World More Productive®".
http://www.statsoft.com
About ProSensus
ProSensus, a high-tech engineering consulting company spun out of Dr. John F. MacGregor's world-renowned research program, provides services and software related to multivariate data analysis for extraction of actionable information, for the troubleshooting of process problems based on historical plant data, for the advanced control and optimization of batch and continuous processes, for the rapid development of new products, and for advanced industrial machine vision applications. ProSensus serves multinational corporations in the process industries.
http://www.prosensus.com
Editorial contact
Jamal Alli
Sales & Marketing Associate
ProSensus Inc.
905.304.9433 x221
jamal.alli(at)prosensus(dot)com