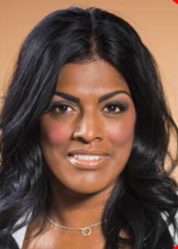 DES MOINES, Iowa (PRWEB) August 12, 2020
Prositions, Inc., a pioneer in the design and delivery of virtual training solutions, will host a live webinar on August 18th from 10:00am to 11:00am CDT. The program will be delivered by Liz Nead a best-selling author, speaker, diversity consultant, and television host. Liz created and directed the Emmy Nominated television show, "Life Dare" and recently created a microlearning program and virtual workshop entitled, "The Rules Have Changed! Practical tools to think and talk about racism… right now."
In this 60-minute webinar Liz will discuss six unique diversity challenges:
How to respond well when you hear about diversity problems

What to do when you witness racism and intolerance at work
What to say when someone calls you a racist
How to avoid intolerance as you talk about racism online
How to take a racism self-inventory
How to talk about symbols and racism
"We are very excited to have Liz present her program," said Robin Salsberry, President of Prositions. "Her passion for helping people is impacting thousands, as they struggle and strive to understand and positively respond to today's changing and challenging world."
Participants in the program will also receive several bonus items including:

A free link to a streaming recording of the webinar
A free preview of the new microlearning course "The Rules Have Changed!"
A discount coupon for one of Liz's virtual workshops and the microlearning course
"Liz's message is powerful but very practical," said Jill Dillenburg, Senior Vice President of Sales and Marketing for Prositions. "She really helps everyone understand why effective communication and dialog is critical to move forward when addressing racism both at work and at home. Her tips and techniques can be applied immediately by any person or organization that wants to address this critical need."
Click here to register for the webinar, or call 877-244-8848, or email us at info@prositions.com.
About Prositions, Inc.
Prositions, Inc. is a leading provider of learning content and virtual training programs and offers a complete range of consulting, software, and service solutions. DashTrain, their mobile-first application, contains thousands of microvideo and audio learning bites that enable organizations to give their employees instant access to the world's leading "how-to" business libraries and best-selling authors, anywhere and at any time. For more information about Prositions, visit http://www.prositions.com.