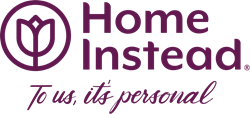 "Loneliness is one of the most devastating issues facing our aging population, but it's also something we're capable of addressing," said Erin Albers, Vice President of Social Purpose at Home Instead.
OMAHA, Neb. (PRWEB) May 24, 2021
The pandemic has given the population a deeper understanding of what life is like for older adults who may experience loneliness on a regular basis. For many seniors, limited social interaction they already experienced and loneliness they feel was only amplified by social distancing measures.
While continuing to follow precautions is necessary to keep many vulnerable populations safe, the need for connection has never been greater. In fact, almost half of U.S. seniors (49%) feel they have connected less to their loved ones since the start of the pandemic.
"Loneliness is one of the most devastating issues facing our aging population, but it's also something we're capable of addressing," said Erin Albers, Vice President of Social Purpose at Home Instead. "After a year of isolating at home, we need a little creativity and a lot of intention to ensure regular contact with neighbors and loved ones, even as some social distancing measures are relaxed. A simple act of kindness, such as writing a letter, can really brighten the day of an older adult."
All of us can play a role in helping the aging population feel connected and supported. To help reduce feelings of loneliness and isolation among seniors, Home Instead is encouraging people to make a difference in their community by writing a letter to an older adult on National Pen Pal Day (June 1).
Generations of writers have created lasting friendships by becoming a pen pal. To celebrate National Pen Pal Day, Albers suggests writing a letter to a senior through Ready to Care's Pen Pal initiative:

How can I get involved? Writers can submit a letter and/or photo online at readytocare.com. From there, Home Instead will screen each letter for safety and security and pass it along to a senior. Participants must be age 13 or above, unless the submission is coordinated by a parent or teacher.
What should I write about? The sky's the limit! Have fun with it – include details such as the hobbies you enjoy, your favorite books and movies, a positive moment of your day or upcoming plans you're looking forward to. Keep in mind you should not share personal or financial information, such as dates you will be out of town or passwords. For more ideas, check out our blog.
How can I keep the conversation going? Request to receive a letter in return by sharing your email or mailing address online. Keep the conversation flowing by asking a senior to share a fact or story with you.
How can I get others involved? Whether you're a school teacher or summer camp counselor looking for new ways to engage your kids, or a church leader who wants to provide more outreach to your congregation, you can brighten the lives of lonely seniors in your community, as well as to better yourself and those you lead. Download one of our free pen pal toolkits to get started.
Why should I participate? Pen pals help a segment of the population that often gets overlooked – older adults. It's also an opportunity to connect with seniors in our communities and spread some much needed joy.
Connecting in these unique, personal ways isn't a thing of the past – it can speak volumes. For lonely seniors, it may be among the few interactions they've had in a long time. Join a network of over 10,000 Pen Pals by visiting http://www.ReadyToCare.com.
ABOUT HOME INSTEAD
Founded in 1994 in Omaha, Nebraska, the Home Instead® franchise network provides personalized care, support and education to enhance the lives of aging adults and their families. Today, the network is the world's leading provider of in-home care services for older adults, with more than 1,200 independently owned and operated franchises that provide more than 90 million hours of care annually throughout the United States and 14 other countries. Local Home Instead offices employ approximately 90,000 CAREGiversSM worldwide who provide basic support services that enable older adults to live safely and comfortably in their own homes for as long as possible. Home Instead franchise owners partner with clients and their family members to help meet varied individual needs. Services span the care continuum – from providing personal care to specialized Alzheimer's care and hospice support. Also available are family caregiver education and support resources. Visit HomeInstead.com. Connect with us on Facebook and Twitter.