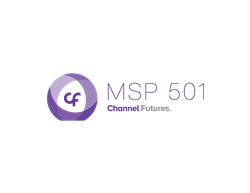 To make this list 5 years in a row is an incredible honor in any season of life but the recognition is magnified ten-fold considering all the dramatic business challenges brought on by the current global health crisis
ATLANTA (PRWEB) August 04, 2020
ProviDyn, a provider of IT support, strategy and services for small and medium-sized businesses and nonprofits has been named as one of the world's premier managed service providers on the prestigious 2020 annual Channel Futures MSP 501 rankings. The Annual MSP 501 Identifies Best-in-Class Global MSP Businesses & Leading Trends in Managed Services
For the 13th year running, MSPs from around the globe completed an exhaustive survey and application this spring to self-report product offerings, annual total and recurring revenues, profits, revenue mix, growth opportunities and company and customer demographic information. Applicants are ranked on a unique methodology that weights revenue figures according to long-term health and viability; commitment to recurring revenue; and operational efficiency.
Channel Futures is pleased to name ProviDyn to the 2020 MSP 501.
"To make this list 5 years in a row is an incredible honor in any season of life but the recognition is magnified ten-fold considering all the dramatic business challenges brought on by the current global health crisis," said Hamish Davidson, CEO, ProviDyn. "And even more inspiring, our incredibly client-focused team has helped us to outperform many larger, national competitors."
In the 13 years since its inception, the MSP 501 has evolved from a competitive ranking list into a vibrant group of service providers, vendors, distributors, consultants and industry analysts working together to define the growing managed service opportunity.
"For the third year running, the applicant pool for the annual MSP 501 has grown year-over-year, making this year's list the most competitive in the survey's history," says Kris Blackmon, Senior Content Director at Channel Partners and Channel Futures. "The MSP 501 leveraged judgement methodology brand-new in 2020 to drill down into not just what makes a big managed service provider, but what makes a great managed service provider. The 2020 winners are truly the best examples of innovation, business acumen and strategic savvy on the planet. We extend our heartfelt congratulations to the 2020 winners and gratitude to the thousands of MSPs that have contributed to the continuing growth and success of both the 501 and the thriving managed services sector."
ProviDyn Solution Advisor Jed Fearon, enthusiastically noted, "I joined the company 6 years ago and it's such a blessing to see initiatives that seemed more like wishful thinking at the time transform into real results for our clients. We're a very standards-based company focused on growing organizations who value the marriage of strategy and best practices to proven and repeatable IT processes. And we've had the good fortune to earn the trust of clients who buy into this vision." He continued, "We have also deepened our commitment to boldly embracing the Microsoft Cloud as well as growing the team with experienced project managers and vCIO's – none of which would have been possible if it weren't for clients who value us as true partners versus run of the MSPs who simply compete on price."
Ten MSP 501 special award winners will be recognized at the MSP 501 Awards Gala at Channel Partners Virtual: Digital Events for the Modern Channel on September 8 – 10. Nominations for these special awards, including Digital Innovator of the Year, Executive of the Year and the Newcomer Award, were included in the MSP 501 application, and all candidates were encouraged to submit for them.
Background
The 2020 MSP 501 list is based on data collected by Channel Futures and its sister site, Channel Partners. Data was collected online from March 1st through June 30, 2020. The MSP 501 list recognizes top managed service providers based on metrics including recurring revenue, profit margin and other factors.
About ProviDyn
ProviDyn provides technology expertise, services and support to help small and mid-sized organizations sustain growth and strengthen performance. Backed by technology experts, ProviDyn helps organizations gain the full benefits of existing technology, make strategic investments in implementing new technology and maintain an infrastructure that is secure, reliable and flexible. ProviDyn offers managed services, mobile computing, IT strategy, virtualization, cloud computing, business continuity, network security and IP telephony. To learn more about how ProviDyn is driving business through technology and helping companies reduce costs, improve efficiency and maximize productivity, visit http://www.providyn.com