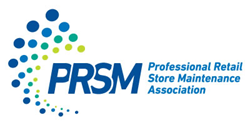 Dallas, TX (PRWEB) May 24, 2017
The Professional Retail Store Maintenance Association, (PRSM), the authority on retail, multi-site facilities management (FM), has released its white paper, Introduction to The Practice of Carbon Management for Retailers, a basic introduction to the practice of carbon management for retailers.
The paper provides a background on climate change, outlines key climate-related policies at an international, national and local scale, and explains the benefits of practicing carbon management. For those new to the concept, the paper also provides practical first steps retailers can take as they begin to measure and manage their climate change impact.
The PRSM White Paper highlights examples of carbon management requirements across the world – including specific requirements in the United Kingdom, European Union, Canada, Japan, Costa Rica, Brazil, Mexico, Peru, Argentina, Chile, New Zealand, China and South Africa.
While the United States does not have a mandatory carbon management program, there are several different local and state voluntary programs such as New York City's Carbon Challenge. This white paper, as well as the May/June issue of PRSM's Retail Store Maintenance Magazine, features information from the NYC Mayor's Office of Sustainability and how the City plans to reduce carbon emissions by 80 percent by 2050.
The white paper also includes the checklist, "Preparing for a Carbon Footprint," which provides insight into the type of information Facility Managers need to calculate their company's carbon footprint.
"Reducing carbon footprint is a major driver for retailers' sustainability initiatives," says Bill Yanek, CEO, PRSM. "This white paper is a great beginning for retail facility management professionals to implement carbon management programs for their own brands."
The May/June issue of PRSM's official magazine, Retail Store Maintenance, focuses on retail store sustainability success stories and ways retailers can reduce their carbon footprint.
PRSM Association's Resources Center provides management tools exclusively for the Retail FM and supplier community. Resources include quarterly white papers on leading industry issues; the annual Best Practices Book that covers a wide spectrum of FM industry trades; and the Retail Facilities Benchmarking program.
Other resources such as industry research-based Trends Reports, and Buyer's Guides (print and online), the association's bi-monthly magazine, Professional Retail Store Maintenance (print and electronic), and PRSM Weekly (a news-focused e-newsletter) help keep retail facilities managers up to date on breaking trends and industry issues.
For a full copy of the white paper, please contact Bruce Condit, VP-Communications and Public Affairs by emailing bcondit(at)prsm(dot)com
###
About the Professional Retail Store Maintenance® Association (PRSM)
PRSM Association, the authority on Retail and Multi-site Facilities Management, is the leading membership organization for retail facilities and vendor professionals. PRSM empowers the Retail Industry facilities management with best practices, benchmarking, education, discussion forums, and trusted partnerships. Chartered in 1995, and with approximately 950 member companies, PRSM community values are founded on a spirit of innovation, resourcefulness, the quest for knowledge and ethical business relationships. Members depend on PRSM to help them achieve greater success and a competitive advantage through quality programs and resources.