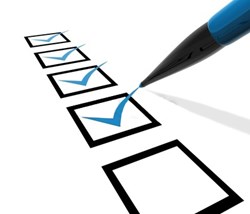 With the latest technological advances, scheduling has evolved so that filling slots is easier and tracking patient visits becomes automated.
Denville, NJ (PRWEB) December 06, 2013
"While practice management focuses on the processes that support the delivery of care, health business management focuses on the business of medicine. Whatever the case may be, a private practice must be a business first and foremost, if it is to survive," said Nitin Chhoda.
He added that practitioners are also business entrepreneurs and their practices are for profit enterprises as well. However, most of the time, they are not recognized or treated as such. Chhoda shares the following factors how a physical therapy EMR system can streamline the practice that will be able to monitor the practice' revenue status.
Appointments
In every open appointment slot each day, there should be a patient coming in to the clinic. Having an automated system makes this process easier to achieve. With the latest technological advances, scheduling has evolved so that filling slots is easier and tracking patient visits becomes automated.
Automatic Scheduling and Documentation
Chhoda said that the responsible physical therapy management staff must take the time to look over the schedule and pull the correct records each day. This entire process can be automated and streamlined with the latest EMR technology.
Billing
According to Chhoda, providing the correct and updated physical therapy documentation as well as having the ability to collect of payments from payer, whether as self-paid or with their health insurance company, is the key to successful practice operation.
Marketing Capabilities
Chhoda noted that marketing the practice is also very important as patients move through the system. Encouraging referrals from current patients should be part of the healthcare practice management plan. Without good marketing, it will be hard to keep the therapists' schedule full.
By realizing the important connections of these four factors in a practice which an EMR system can do, physical therapy management is more has efficient and effective.
Chhoda's office can be reached by phone at 201-535-4475. For more information, visit the website at http://www.emrnews.com.
About Nitin Chhoda
Nitin Chhoda PT, DPT is a licensed physical therapist, a certified strength and conditioning specialist and an entrepreneur. He is the author of "Physical Therapy Marketing For The New Economy" and "Marketing for Physical Therapy Clinics" and is a prolific speaker, writer and creator of products and systems to streamline medical billing and coding, electronic medical records, health care practice management and marketing to increase referrals. He has been featured in numerous industry magazines, major radio and broadcast media, and is the founder of Referral Ignition training systems and the annual Private Practice Summit. Chhoda speaks extensively throughout the U.S., Canada and Asia. He is also the creator of the Therapy Newsletter and Clinical Contact, both web-based services to help private practices improve communication with patients, delivery better quality of care and boost patient retention.