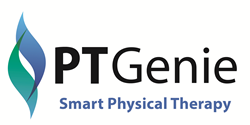 "Bob is a visionary in the industry," said Reuben Gobezie, MD, Co-Founder, PT Genie. "His experience driving growth and expansion for telehealth startups will be key for PT Genie as we work with physical therapy offices across the country to utilize our innovative remote monitoring solutions."
CLEVELAND (PRWEB) May 12, 2020
PT Genie, a digital health company that is advancing the field of physical therapy through telehealth and remote patient monitoring, has named Bob Malone as Chief Executive Officer. PT Genie is a patented interactive physical therapy device that keeps patients connected to their providers to drive improved recovery outcomes. Preliminary studies showed that when using PT Genie, patients recovered 60 percent faster, their pain was reduced by 50 percent and they reported a 70 percent increase in satisfaction with their PT program.
"Bob is a visionary in the industry," said Reuben Gobezie, MD, Co-Founder, PT Genie. "His experience driving growth and expansion for telehealth startups will be key for PT Genie as we work with physical therapy offices across the country to utilize our innovative remote monitoring solutions."
Malone, of Fort Lauderdale, Florida, brings more than 20 years of senior management experience within the healthcare sector that includes leading multi-billion-dollar companies as well as launching health and insurance related organizations. He most recently founded and served as Chief Executive Officer and Board Member of Fernweh Health, a medical cost sharing community providing affordable healthcare.
"Bob has the leadership track record and breadth of experience to lead PT Genie with a strong focus on innovation and delivering value to all stakeholders," said Laurence Higgins, MD, MBA, Co-Founder, PT Genie.
"I am excited to join the PT Genie team," said Malone. "PT Genie is uniquely positioned to advance physical therapy through the important role that telehealth has taken in this challenging environment. The new technology that PT Genie offers is a win for both patients and care providers. The benefits are threefold: patients can continue their therapy from home; physical therapists stay connected to patients remotely for a longer period of time, and physicians receive real data on how their patients recover following surgery or chronic illness."
Prior to his work at Fernweh Health, Malone co-founded TPA Network Research Consortium, a group that works to accelerate the adoption of new medical technologies and cut the time it takes to bring health innovations into widespread clinical use. Other companies Malone has led as CEO include Three Rivers Provider Network, the nation's largest proprietary PPO; Premier Healthcare Exchange (PHX), one of the largest financial technology and healthcare cost containment companies in the country serving more than 100 third party administrators, and The Assist Group (Equian), a complex claims resolution firm serving more than 25 million members. Additionally, he has served as consultant to numerous benefits providers over the years and is regarded as an industry guru.
Malone earned a Bachelor of Science degree in economics from City University of New York, and a Master of Business Administration degree in economics from NYU Stern School of Business.
Benefits to Both Patients and Providers
Used by physical therapists with their patients both in the clinic setting and remotely, the PT Genie system guides patients through their exercises while measuring their progress. Through wearable sensors and a simple app on a tablet, PT Genie enables patients to continue their therapy from home with ongoing feedback from their therapist.
The PT Genie system enables healthcare providers to better measure quality patient outcomes and show value following medical procedures and recovery. Data on patient activity and progress integrates seamlessly into the patient medical record for analysis. Use of the device encourages patient compliance in sticking with their therapy. In the US, PT Genie has demonstrated the ability to improve patient compliance from 34% to 78%.
___________________________________________________________________________________
PT Genie is a digital health company providing in-clinic and remote physical therapy that keeps patients connected with their providers to drive improved outcomes. A wearable device that keeps patients motivated, measures their progress, and enables providers to monitor outcomes more closely, PT Genie is advancing physical therapy to new levels. Through PT Genie, healthcare providers have a way to measure their patients — as well as their own — success. Learn more at https://ptgenie.com/