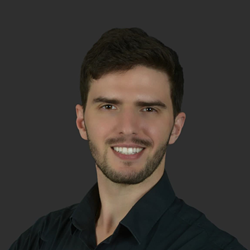 Kamron is a proven leader with extensive experience in business development, marketing, and e-commerce
LOS ANGELES (PRWEB) March 25, 2021
Puffy, America's most comfortable mattress brand, today announced that it has promoted Kamron Yazdani to Director of Marketing, effective immediately.
Yazdani joined the company in September 2018 as their Affiliate Program Manager and later held the position of Senior Manager. He brings several years of digital marketing expertise and utilizes his skills to analyze emerging trends and drive growth.
Recent initiatives he has spearheaded include the launches of Puffy's SMS and direct mail marketing channels. Most recently, he collaborated with an external agency to produce two Puffy commercials, which have garnered nearly 500,000 combined views on YouTube. He also led the growth strategy for their email channel, which involved a migration to Klaviyo in early 2020 and driving large campaign initiatives throughout the rest of the year. These actions resulted in seven times higher YoY revenue increase than the revenue growth seen company-wide.
"Kamron is a proven leader with extensive experience in business development, marketing, and e-commerce," said Puffy CEO Arthur Andreasyan. "During his time here, he has made significant contributions and helped us achieve major milestones. His exceptional business insight and leadership skills will not only empower his team and all our employees, but I believe that it will also bolster Puffy's growth and help us make great strides."
In his new role as Director of Marketing, Yazdani will be responsible for high-level decision-making and strategy for all on-site initiatives and the company's organic, affiliate, SMS, referral, and direct mail channels.
He will also focus on business development operations, including end-to-end management, researching upcoming trends and technology, and acting as the organization representative to external parties, such as media, agencies, and potential strategic partners.
For the year ahead, Yazdani plans to launch sitewide tests with conversion rate optimization as the primary target. He is also working toward a 50% revenue increase YoY for email, SMS, affiliate, referral, direct mail, and affiliate channels, and intends to advance company revenue through business development activities.
"Having worked at Puffy for three years now, it's been a pleasure to see Puffy in a continuous upward trajectory," Yazdani said. "I'm honored to have the opportunity to be at the helm of the marketing department and take the company to even greater heights. I'm passionate about the industry and I have immense respect for the values Puffy was founded on. I look forward to delivering tremendous company growth in the coming years and contributing to this thriving, global company."
Yazdani holds a Bachelor of Business Administration degree in Marketing from Shidler College of Business at the University of Hawaii, Manoa.
For more information about Puffy, please visit https://puffy.com.
###
About Puffy
Puffy is a mattress company currently operating in the United States and Canada. The Puffy team is committed to developing the most luxurious mattresses, bedding, and bedroom furniture that you can buy online. The company was founded on the idea of creating mattresses and bedroom products that feel like sleeping on a cloud.
Puffy has been featured on The Talk and was recently awarded Best Mattress of 2021. Puffy sells all products direct-to-consumers online. For more information, visit https://puffy.com.
Media Contact
Monica Chinsami
Communications Manager
monica@puffy.com