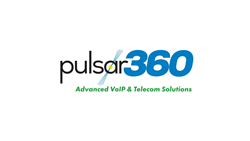 "I am extremely fortunate and excited about the opportunity Pulsar360 has offered me to help expand their channel partner program on the East Coast and nationally." - John Mazalewski, Channel Manager, Pulsar360 Corporation
NEWARK, Del. (PRWEB) January 14, 2020
Bob Harrison, Chief Channel Officer for Pulsar360 Corporation, is pleased to announce that Pulsar360 Corporation has had the good fortune of attracting one of the Best Channel Managers and Telecommunications experts in the industry: Mr. John Mazalewski.
Mazalewski joins Pulsar360 Corporation with more than 35 years of experience in the telecommunications industry, including a proven track record of recruiting, developing, and cultivating sales channel organization for early-stage Hosted VoIP/Unified Communications organizations.
Before beginning his previous position at Nebula Voice, Mazalewski gained valuable experience in senior management roles developing channel partner programs for managed technology solutions providers Nextiva and Fuze.
"John and I have met many times over the last 10+ years and for whatever reason – the timing was not right – but the stars have aligned and he has joined my Channel Sales Manager Team effective January 2, 2020," said Harrison. "We could not be more excited about the skill sets and contacts that John has acquired over the last 30+ years."
A graduate of Ferrum Jr. College, Ferrum, VA and Wake Forest University, Winston-Salem, N.C., Mazalewski brings a disciplined approach to channel sales with a focus on providing each partner with training, education, and support to ensure their success.
"I am extremely fortunate and excited about the opportunity Pulsar360 has offered me to help expand their channel partner program on the East Coast and nationally," said Mazalewski.
About Pulsar360 Corporation
Pulsar360 Corporation, a channel-centric company, is a subsidiary of Sherweb Corporation with its roots going back to 2001 and has been recognized as ' Top 10 Cloud Communications' Solution Providers in 2019.
As an employee-owned company, everyone at Pulsar360 Corporation has a vested interest in customer satisfaction and the success of the company. Pulsar360 Corporation has the lowest attrition rate in the industry and has received numerous awards and recognition, having been recognized as one of the 30 Fabulous Companies of the Year 2018; Number 20 of the 150 Fastest-Growing Companies in the telecom sector; Product of the Year Award in 2017 & 2018; one of the top 10 Unified Communications Solutions providers in the U.S; and the Hosted VoIP Award of Excellence in 2016 & 2017.