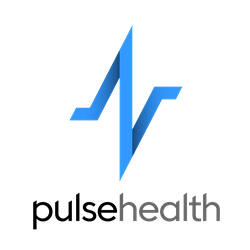 "After a three-month analysis done by a third-party company, we're able to report that the Pulse Engagement Cloud goes beyond just driving physician or patient engagement but was able produce a 15% lift in scripts written." - Ryan Alovis, Chief Executive Officer of Pulse Health
GARDEN CITY, N.Y. (PRWEB) November 02, 2020
Pulse Health, the leader in cloud-based physician and patient engagement solutions is proud to announce that the Pulse Engagement Cloud produced positive results for a national pharmaceutical company.
Pulse Health has long been the company of choice within life science community because of their powerful digital messaging solutions. However, the need for their offerings has been amplified due to COVID-19 restrictions placed on field-force reps and the cancellation of in-person physician focused events.
"We've continuously delivered industry-shattering engagement and intelligence for our pharmaceutical customers by offering cloud-based products for a specific industry, as opposed to other companies offering a general product to the masses," said Ryan Alovis, Chief Executive Officer of Pulse Health. "After a three-month analysis done by a third-party company, we're able to report that the Pulse Engagement Cloud goes beyond just driving physician or patient engagement but was able produce a 15% lift in scripts written."
Other key points extracted from the analysis represent that 60% of the brands HCP's increased their average total prescriptions by 10% or more after their initial contact.
Founded in 2014, Pulse Health achieved industry recognition with its Pulse Engagement Cloud platform. Pulse Engagement Cloud is an all-in-one SaaS solution combining marketing automation, advanced segmentation, centralized database, email marketing, analytics/insights, and healthcare CRM on a brand by brand level. Beyond its core offerings, Pulse Engagement Cloud also integrates with external systems to provide the client with a real-time 360 view of how the brand is performing.
Pulse Health is committed to bringing effective solutions to an industry that is plagued with inefficiencies ranging from disparate data sources, to the reliance of multiple single-feature industry general platforms, absentee client support, or the inability to access actionable data in real-time.
For more information on how Pulse Health is powering digital engagement for the life science industry, visit https://pulsehealth.tech/
About Pulse Health
Pulse Health (formerly InTouchMD) is an industry leader in cloud-based non-personal promotional engagement software and services for the life science industry. Powering a brands journey from launch to life. Pulse Health's suite of products range from Pulse Engagement Cloud, Pulse Sample Management, Pulse HCP & Patient Data Access, Pulse Insights, and Pulse MCM Tactics. Pulse Health's client base range from emerging biotech bringing their brands to commercialization, to global pharmaceutical companies looking to amplify their existing brands.