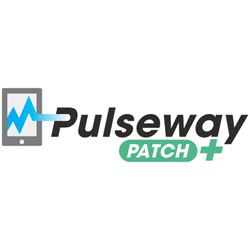 Pulseway Patch provides the powerful patching solution both IT departments and managed service providers (MSPs) need to minimize external threats and ensure business continuity.
DUBLIN, Ireland (PRWEB) June 16, 2020
Pulseway, a world leader in mobile-first, cloud-based remote monitoring and management (RMM) software, has announced the launch of Pulseway Patch, a stand-alone patch management product. Previously available only as part of Pulseway's RMM platform, Pulseway Patch allows users of other IT management solutions to access this valuable functionality.
"With the recent dramatic rise in remote working combined with increasingly sophisticated malware attacks, it is essential that organizations of all sizes can patch OS and 3rd party applications quickly," says Marius Mihalec, Founder and CEO of Pulseway, "Pulseway Patch provides the powerful patching solution both IT departments and managed service providers (MSPs) need to minimize external threats and ensure business continuity, without the need to change any existing RMM they may be using."
Pulseway Patch ensures complete IT network security by keeping operating systems and software up to date. Since the patching process is automated, all systems are updated instantly once a patch is available. With such advanced security, businesses can stop worrying about vulnerabilities in their IT network and focus instead on core business tasks.
Pulseway Patch comes with a variety of out-of-the-box commands, as well as a range of innovative features that are critical to keeping software vulnerabilities at bay, including:

Mass deployment: Pulseway Patch allows technicians to automatically discover endpoints in minutes to ensure that patches are mass deployed to every endpoint that needs them.
OS Patching: Operating systems like Windows, can be patched and maintained up to date. This prevents IT networks from becoming vulnerable to cyberattacks that target outdated operating systems.
Third-party patching: Pulseway Patch includes direct access to 85+ commonly-used third-party titles with new titles added every week. If you need to patch other software that is not on the list, you can easily add it through the Custom Titles module.
Patching automation: By creating patching policies, technicians can schedule and automate the patching process and keep their IT environments up to date without any manual intervention.
Central management: With Pulseway Patch, it is possible for technicians to centrally manage all their patching tasks from a single, unified platform to ensure consistent patching throughout the network.
Reporting: Pulseway allows the generation of customized reports on your patching status. This helps businesses stay up to date with their patching tasks and regularly monitor and document the overall security health of their IT environment.
Pulseway Patch is easy to install, efficient to use and, by using the powerful Pulseway mobile app already familiar to Pulseway RMM users, technicians can remotely manage the entire patching process across their entire network from anywhere by just using their smartphones.
In addition, Pulseway Patch helps businesses adhere to various regulatory and legal data protection standards by keeping the entire network up to date. This helps businesses avoid data breaches and any resulting reputational and financial damages.
Pulseway Patch starts from $0.90 per endpoint per month, quantity and term discounts apply.
"All MSPs and internal IT departments need a powerful patching solution, but many of them either do not know such products exist or think they are cost prohibitive," commented Marius Mihalec. "We have launched Pulseway Patch as a stand-alone product so MSPs and IT departments can quickly and flexibly add a feature rich patching solution to their existing management processes – whether manual or automated with RMM – and start using it seamlessly. With this solution, businesses can rapidly see significant ROI by eliminating much of the costs and effort associated with preventing vulnerabilities in their software ecosystem."
For more information, visit: http://patch.pulseway.com
About Pulseway
MMSOFT Design, Ltd. is the maker of Pulseway, a mobile-first IT management software that helps busy IT administrators look after their IT infrastructure on the go. Pulseway is used by over 6,000 businesses worldwide including DELL, Louis Vuitton, Canon and Siemens.