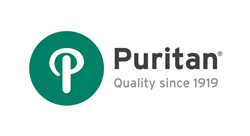 GUILFORD, Maine (PRWEB) September 20, 2018
Puritan Medical Products, North America's largest manufacturer of specimen collection devices is set to receive two new U.S. patents for their high-performance flocked swabs, the single-use medical device manufacturer announced today.
The patents for the HydraFlock® swab and PurFlock Ultra® swab are the fifth and sixth U.S. patents Puritan has received.
Puritan also has device and method patents in Canada, Australia, Europe, Japan, and China for their line of flocked swabs.
Puritan's HydraFlock® and PurFlock Ultra® swabs are distinguished by their unique microstructure and proprietary flocking process, providing for excellent absorption and rapid elution of specimen.
Known in the global diagnostic market for consistent quality, repeatable results, and dependable availability, Puritan uses the finest material to achieve optimum sampling and has eliminated the use of excessive adhesive or fiber treatments that can interfere with collection, ensuring near flawless specimen purity.