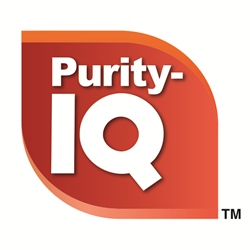 "It is very precise and has several advantages over other portable commercial instruments such as the ability to run many more samples at one time, lower costs per tests" Steven Newmaster, Director, NHP Research Alliance, University of Guelph
TORONTO (PRWEB) April 16, 2020
Toronto based Purity-IQ Inc., has partnered exclusively with Hyris, a leader in Artificial Intelligence applications for advanced diagnostics with offices in London, Milan and Singapore, to support their business expansion in the Americas. Hyris has created the bCUBE, a portable DNA analysis platform, already commercialized and used in many countries worldwide. Purity-IQ and Hyris now introduce the availability of a test kit to efficiently and affordably analyse COVID-19 for environmental surface contamination.
"The kit identifies contaminated surfaces which represent a potential threat in high-touch areas and in food preparation and the test is easy to use with on-site results available in about ninety minutes", states Deleo de Leonardis, CEO of Purity-IQ. The patented technology and test have been developed at the Hyris R&D Centre in Milan, Italy and is now successfully being used in Europe and Asia in cooperation with top international research institutes. "The kit itself is based on one of the World Health Organization's (WHO) recommended COVID-19 tests, currently adopted by several of the major diagnostic centers fighting the pandemic." says Stefano Lo Priore, Managing Director from Hyris. The COVID-19 test is not to be used for human testing, however as a tool to increase safety in work environments, which is critical as companies all over the world prepare to fully resume normal activities.
The bCUBE instrumentation is a miniaturized portable device which does not require particular skills to be installed or used, just as a smartphone or a tablet. The bCUBE has an integrated module which enables Artificial Intelligence for data diagnostics and is handled by a user-friendly web app managing the data in the cloud, compatible with major corporate operating systems. The kit for screening environmental workplace contamination is commercialized as a turn-key product including specially developed swabs for environmental surface sampling (door handles, keyboards, boxes, food-prep counters, etc.), standard operating procedures, training and support. Purity-IQ is already preparing the first deliveries of kits to its customers in North America.
Scientists at two major North American Universities have commented about use of the bCUBE; "We validated the bCUBE in our lab against very expensive standard research polymerase chain reaction (PCR) instruments. It is very precise and has several advantages over other portable commercial instruments such as the ability to run many more samples at one time, lower costs per tests and the fact, that It is compliant with the full PCR protocol recommended by Centre for Disease Control of which some of the other commercial tests are incapable of achieving this gold standard due to inappropriate design ". Steven Newmaster, Director, NHP Research Alliance, University of Guelph.
"We have been using the Hyris bCUBE to run molecular assays for pathogen detection, and it has provided excellent performance, even when compared with much more expensive instrumentation", as previously stated by George Dimopoulos, Professor Department of Molecular Microbiology and Immunology, Bloomberg School of Public Health, Johns Hopkins University.
____________________________________________________________________________________________
About Purity-IQ Inc.
Purity-IQ is a Canadian B2B biotechnology and service-based company that support organizations and brands to bring authenticated products to consumers. By developing standards and certifications founded on innovative science Purity-IQ is well positioned, for global growth to deliver services, products and tools, which are underpinned by cutting edge genetic, chemical and metabolomic bio-technologies. Purity-IQ provides product authentication and validation, enhancing brand trust with consumers.
About Hyris Ltd.
Hyris is multinational company with a RD laboratory, active in the Advanced Diagnostic field, supported by Artificial Intelligence technologies and commercially present in Canada, USA, Europe and Asia. Founded in 2014 by an entrepreneurial team of engineers specialized in the Biotechnology sector and with past experience gained in the United Stated. The company has offices in London and Milan while the R&D lab is in Lodi, in the middle of the so called "red zone". The affordable price, the swiftness to get the results and the advanced Artificial Intelligence software architecture differentiate Hyris technologies from the ones available on the market, as well as the capability of enabling a "leading-edge" test, close to the locations, where the diagnostic tests are required. The applications, initially aimed to the industrial genetic, rapidly evolved switching to other fields (pharmaceutical, virologic, epidemiologic, etc.) confirming once more the great flexibility and adaptability of the technologies.