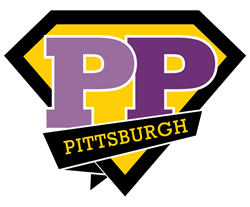 Ninety-nine percent of all domestic violence cases include financial abuse--it IS domestic abuse. It's wonderful that the community will be able to form teams to fundraise with us. They're amazing; our donors are truly heroes." - Shirl Regan, President/CEO
Pittsburgh, PA (PRWEB) September 20, 2017
Women's Center & Shelter of Greater Pittsburgh, the leading regional program for victims of domestic abuse and intimate partner violence, announced today that they have been chosen to participate in the 2017 Allstate Foundation Purple Purse Challenge. Little more than 220 nonprofit organizations serving domestic violence survivors throughout the country are selected to be a part of the challenge.
In 2016, on an average day 12,000 requests from domestic violence and financial abuse survivors for services such as childcare and rent went unmet. The Purple Purse Challenge provides a critical funding source for domestic violence organizations that increasingly face high demand for their services, even as they operate with limited resources.
Through Purple Purse Pittsburgh, WC&S aims to help women flee financial abuse. With the theme of "Be a Hero," they are encouraging others to join them by creating fundraising teams with the goal of raising enough money to fight financial abuse for women until they can find their own inner heroes. Fifty dollars gives a woman fleeing for her life not only her first night of safety, but access to all the life changing tools she will need.
Women's Center & Shelter President and CEO Shirl Regan explained, "Ninety-nine percent of all domestic violence cases include financial abuse. Although it's invisible unlike physical abuse, financial abuse is domestic abuse. That's why we are thankful that not only have we been accepted to join the Purple Purse Challenge, but that also we'll have the opportunity to educate others about this type of silent abuse." Ms. Regan continued, "It's also wonderful that the community will be able to form teams to fundraise with us. They're amazing; our donors are truly heroes."
Nearly 100 percent of the funds WC&S raises or wins during the Purple Purse Pittsburgh Challenge will go towards providing life-changing services to domestic violence survivors and their families, so they can break free from abuse.
Since 2005, the Purple Purse Challenge has taken place annually with the goal of developing long-term security and safety through financial empowerment. 2017 is the first year WC&S has joined this fundraising competition to secure economic empowerment for domestic violence survivors in the Pittsburgh area.
The Allstate Foundation Purple Purse Challenge begins October 2 lasting through October 31 and coincides with National Domestic Violence Awareness Month. Donations to Women's Center & Shelter of Greater Pittsburgh or teams created on behalf of the Purple Purse Pittsburgh Challenge can be made on their Crowdrise page.
To learn more about Financial Abuse, please visit WC&S' blog.
###
Women's Center & Shelter of Greater Pittsburgh's (WC&S) mission is to advance the safety and wellbeing of victims of intimate partner violence and prevent and respond to intimate partner violence through social change. WC&S offers help through its many programs and services such as Emergency Shelter, 24-Hour Hotline, Support Groups, Legal/Medical Advocacy, and much more. Learn more at WCSCanHelp.org.