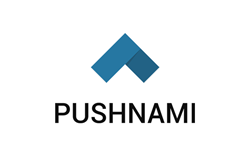 Becoming recertified with Privacy Shield has cemented our commitment to data protection. We want to ensure our clients and their subscribers' data is safe. This certification validates us as a leader in this field
AUSTIN, Texas (PRWEB) August 07, 2019
Pushnami, an AI powered cross-channel messaging platform specializing in opt-in browser-based push notifications, has achieved recertification under the Privacy Shield Frameworks for personal data transfers between the United States and the EU or Switzerland.
The Privacy Shield frameworks were jointly developed by the U.S. Department of Commerce, the European Commission, and the Swiss Federal Data Protection and Information Commissioner to allow companies to comply with relevant U.S. and European Union privacy rules. These frameworks also provide a legal avenue for Pushnami to transfer personal data from the EU or Switzerland to the U.S.
Pushnami earned recertification with Privacy Shield by following seven principles regarding personal information data transfers. First, certification holders must notify users about their use of personal data. They must also allow users to choose how and with whom their data is shared and supervise third parties to ensure data is only used properly. The data they collect must be kept secure, information only relevant to the stated purpose of the company can be collected and shared, and customers must have access to and be able to adjust data as needed. Finally, clear mechanisms for correction must be in place.
Because Pushnami uses opt-in browser-based technology, the company has the capabilities to put the needs of users first in compliance with the Privacy Shield principles. With a stated purpose of using data to deliver personalized information and content via all forms of digital messaging, the company can satisfy all Privacy Shield requirements while delivering exactly what users wish to see.
"Becoming recertified with Privacy Shield has cemented our commitment to data protection. We want to ensure our clients and their subscribers' data is safe. This certification validates us as a leader in this field," said Emerson Smith, Founder and Chief Executive Officer at Pushnami. "Pushnami has seen web traffic notification volume continue to rise and we want to be able to give our users the protection that they deserve, especially when it comes to their personal information."
To earn recertification, Pushnami was able to affirm to the Department of Commerce that it is committed to upholding the Privacy Shield principles. The annual recertification process ensures that Pushnami is able to remain compliant for another year.
About Pushnami
Pushnami is the top AI powered cross-channel messaging platform online, specializing in opt-in browser-based push notifications, email, and social messaging. Pushing over 90 billion notifications and counting, Pushnami is supported across all major browsers, and makes installing push notification capability as simple as point and click.