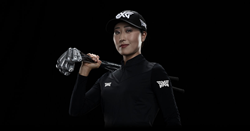 SCOTTSDALE, Ariz. (PRWEB) October 06, 2020
PXG, an innovative golf company dedicated to developing high-performance equipment and apparel, dominated the leaderboard following Sunday's final round during the Shoprite LPGA Classic. Five of the company's staff professionals finished in the top ten, including a third-place finish by Jennifer Song.
Since the company's inception PXG has taken a strong stance in its support of women in golf. LPGA Tour players make up more than half of PXG's professional roster, with 13 players officially on staff.
"PXG has always been an advocate for women and girls in golf, and we are proud to support female golfers at every level, including the LPGA Tour," Bob Parsons shared. "The LPGA is host to tremendous talent and competition, and this weekend's performance was certainly a great example of that."
Joining Jennifer Song, who finished at 16 under par to claim third place, in the top ten were Ryann O'Toole (T6), Mina Harigae (T6), Christina Kim (T10), and Katherine Kirk (T10). All five players carried full bags, 14 clubs, of PXG's leading technology. Each of the ladies currently play PXG's celebrated 0311 GEN3 Irons or ST Milled Blades, as well as the company's artfully engineering Sugar Daddy Milled Wedges. Most also play the new PXG 0811 Proto Driver, which was released to PXG customers in May of this year.
From driver to putter, PXG equipment represents the best opportunity technology currently affords for golfers to maximize their game and have more fun on the course. For more information about PXG or to book a golf club fitting, visit PXG.com or call 844.PLAY.PXG.
ABOUT PARSONS XTREME GOLF
American entrepreneur and philanthropist Bob Parsons founded PXG - Parsons Xtreme Golf - in 2014. Leveraging breakthrough technology and sophisticated manufacturing processes that integrate high-performance alloys, PXG produces some of the finest golf clubs in the world.
PXG's professional staff includes Zach Johnson, Pat Perez, Ryan Moore, James Hahn, Wyndham Clark, Jason Kokrak, Joel Dahmen, Scott Langley, Grant Hirschman, Mina Harigae, Lydia Ko, Anna Nordqvist, Brittany Lang, Celine Boutier, Austin Ernst, Christina Kim, Katherine Kirk, Haley Moore, Ryann O'Toole, Gerina Piller, Jennifer Song, and Linnea Strom.
PXG offers a full lineup of right- and left-handed clubs, including drivers, fairway woods, hybrids, irons, wedges, and putters, as well as high-performance, fashion-forward apparel.