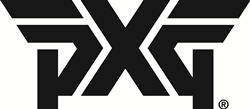 "Everything we do at PXG is done with our customers top-of-mind," said PXG founder and CEO Bob Parsons. "No matter who you are, where you come from, or your skill level – we're here to deliver an unforgettable experience and the finest golf equipment and apparel available."
SCOTTSDALE, Ariz. (PRWEB) February 15, 2021
PXG, the high-performance golf equipment and apparel powerhouse, has opened its seventh brick-and-mortar location in the United States. The 7,000-square-foot facility is nestled in the heart of Mesa, Arizona – marking the third location to open in the company's home state.
Since its inception, PXG has continued to disrupt the industry with its personalized customer experiences and unmatched club-fitting capabilities. All PXG locations are informed by the company's uncompromising standards – and PXG Mesa is no exception.
"Everything we do at PXG is done with our customers top-of-mind," said PXG founder and CEO Bob Parsons. "No matter who you are, where you come from, or your skill level – we're here to deliver an unforgettable experience and the finest golf equipment and apparel available."
"We're excited to welcome the new PXG store to downtown Mesa," said Mayor John Giles. "The company's customer-focused mindset aligns with Mesa's values, and their investment in the community adds to the growth and vibrancy of the downtown area."
PXG Mesa features two, state-of-the-art golf simulators, a 185-square-foot putting green, luxury lounge space, and an expansive retail area showcasing PXG Apparel's most-celebrated designs. These amenities, supported by PXG's expert Retail and Fitting Specialists, create a one-of-a-kind experience for all customers who walk through the door.
"Each PXG store is created to be both bold and unassuming – welcoming and fun," said President & Executive Creative Director of PXG Apparel Renee Parsons. "We are thrilled to continue to expand our storefronts, giving our customers another opportunity to connect with the brand."
For more information or to schedule a golf club fitting visit http://www.PXG.com.
About PXG
American entrepreneur and philanthropist Bob Parsons founded PXG - Parsons Xtreme Golf - in 2014. Leveraging breakthrough technology and sophisticated manufacturing processes that integrate high-performance alloys, PXG produces some of the finest golf clubs in the world.
PXG's professional staff includes Zach Johnson, Pat Perez, Wyndham Clark, Joel Dahmen, James Hahn, Jim Herman, Grant Hirschman, Sung Kang, Jason Kokrak, Scott Langley, Danny Lee, Luke List, Henrik Norlander, Adam Schenk, Kyle Stanley, Hudson Swafford, Lydia Ko, Celine Boutier, Austin Ernst, Mina Harigae, Christina Kim, Katherine Kirk, Brittany Lang, Haley Moore, Ryann O'Toole, Gerina Piller, Jennifer Song, and Linnea Strom.
PXG offers a full lineup of right- and left-handed clubs, including drivers, fairway woods, hybrids, irons, wedges, and putters, as well as high-performance, fashion-forward apparel.